Transforming how breast cancer is treated in East London
This new breast cancer centre will build on Barts Health's existing expertise in cancer care and will set an inspiring example for all breast cancer services in London. Behind this proposed centre is a world-class team of breast cancer specialists whose ambition is to create a new standard of excellence in breast cancer care.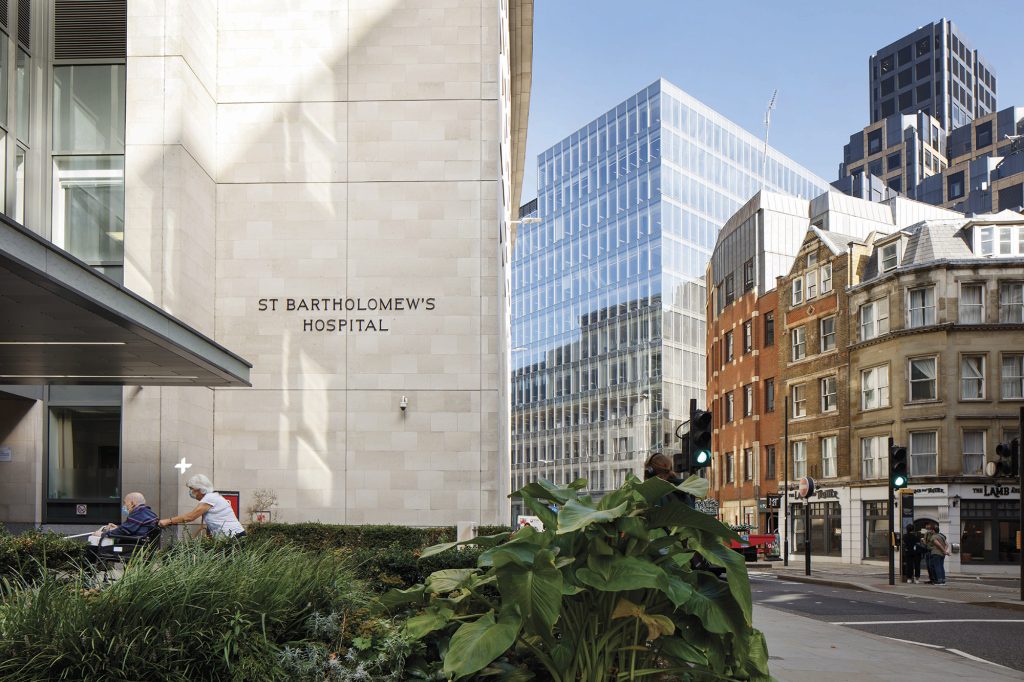 Improving breast cancer outcomes locally and globally
Breast cancer is the most common form of cancer affecting women in the UK today, with one woman diagnosed every ten minutes and 32 people dying every day.
Outcomes are poorer for women in East London, and patients tend to be younger, present with symptoms later and with the more aggressive breast cancers, compared to the rest of the UK.
Together we can, and we must, improve outcomes for breast cancer patients.
This new Breast Cancer Centre will bring together surgical services across the five Barts Health hospitals under one roof. Surgery is an important part of the patient journey, and over 80% of breast cancer patients have surgery as part of their treatment. This state-of-the-art facility will bring together surgery and post-surgery care in one place, improving every stage of the patient experience.
As well as improving breast cancer outcomes for patients today, it will also help make a significant contribution to global research, saving lives for generations.
Your support will make this centre a reality. Together we can transform how we treat breast cancer in East London.
This centre will improve outcomes and make Barts a global beacon for breast cancer patients. I believe this project offers new hope to cancer patients in East London and will help thousands of women over the next decade."
A new Breast Cancer Centre: our vision
Improving every stage of the patient experience by bringing breast cancer surgery teams together under one roof.
Improving the surgical experience by centralising breast cancer services and having dedicated breast cancer surgeons performing operations which will lead to reduced waiting times for surgery, more equal care and less time spent in hospital.
Revolutionising research by giving leading researchers improved access to tissue samples to get new treatments from bench to bedside which is called 'translational research'. For patients, this means the best possible access to cutting-edge clinical trials across all treatment types.
Barts Health NHS Trust has already seen a transformation in services and research capabilities after co-locating some of its expertise.
Combining East London's breast cancer services in this way – using a similar approach to the Barts Heart Centre at St Bartholomew's Hospital and the Major Trauma Centre at The Royal London (both established with Barts Charity funding) – will greatly improve the patient experience in a part of the UK where it's needed most.