In 2022-23 we awarded £43.6m for a wide range of transformational healthcare projects including:
Medical research

Patient care projects

NHS Staff wellbeing initiatives

Research training for healthcare professionals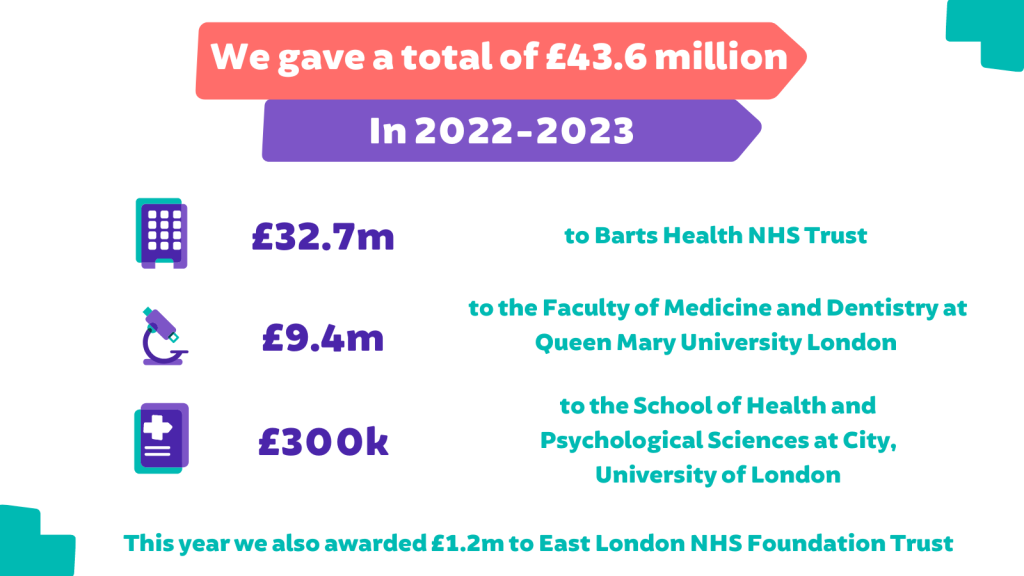 Our impact
One of these transformative improvements is the provision of state-of the art digital equipment for The Royal London Dental Hospital. This includes the latest virtual reality simulators for dental students to train on; digital mouth scans to replace the need for taking moulds or impressions; and linking dental records with general health records so that clinicians have a more complete picture of a patient's overall health.
Our impact reports highlight the projects we have supported recently and highlights the benefits they bring to our East London community. The 2022-2023 impact report is out now on our publications page.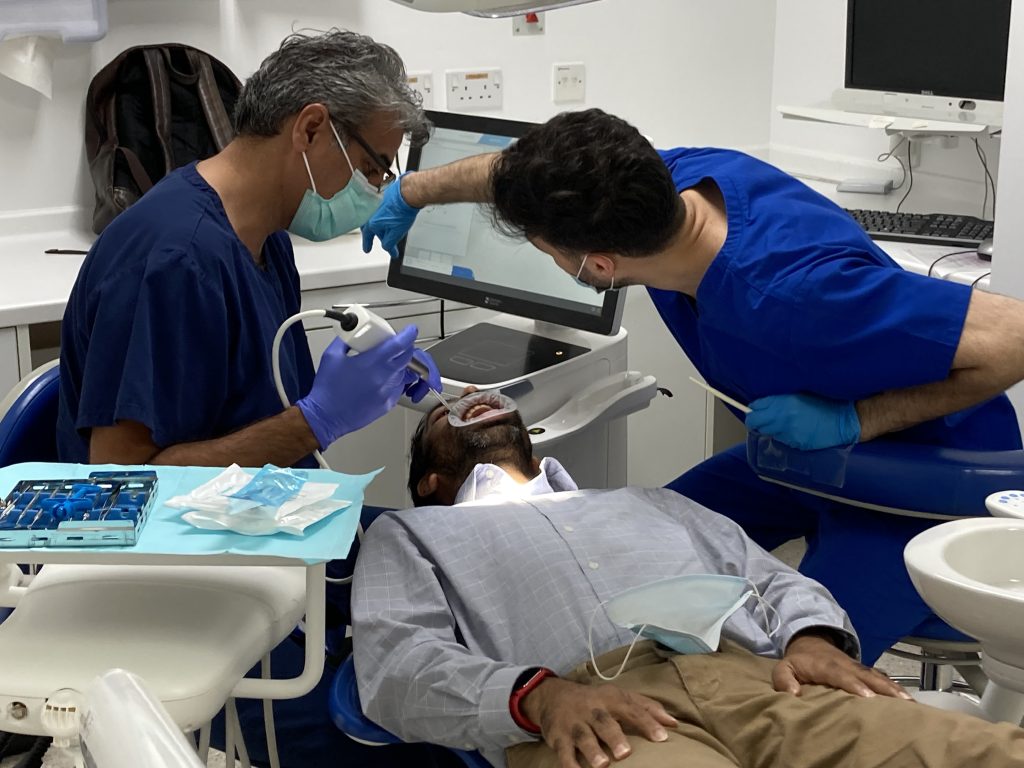 Safeguarding our future
We're one of the oldest foundations in the country with origins dating back to 1123. Our track record of careful financial management has allowed us to commit to a funding target of £30 million a year until 2027.
However, only your donations ensure that we can continue to support our partner hospitals and research institutes in this way, building on past success and experience to enhance the impact of the work we fund.
We are currently fundraising for our largest campaign ever to coincide with the 900th anniversary of St Bartholomew's Hospital in 2023. With your donations, our vision is to fund two once-in-a-generation healthcare projects in addition to our yearly £30 million core funding.
Make our vision possible
Donate