Where your money goes
We're so grateful for all donations, big and small. Your donations allow us to support the fantastic work of our partners to improve the healthcare in our local London community and far beyond.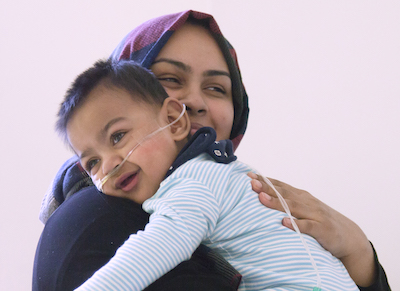 We're committed to spending your money wisely and you can see our full accounts in our Annual Reports.
In the last financial year (2018/19)…
…89.5p in every £1 of the charity's spending was used for charitable activities.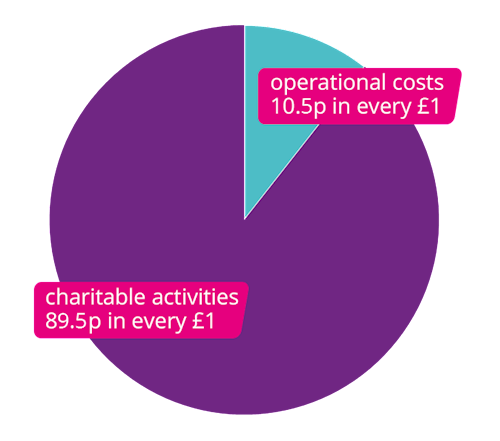 We gave a total of £31 million;
£5 million to Bart Health NHS Trust
£26 million to Barts and the London School of Medicine and Dentistry at Queen Mary University of London (SMD)
What we fund
Medical research
State-of-the-art equipment
Patient care projects
Enhancement of environments
We support hundreds of areas of health, with a focus on the areas which are a priority for our partners in the Barts Health hospitals and SMD:
Cardiac
Cancer
Women and children
Trauma
Population health
Inflammatory disorders
Read more about projects we've funded
Our endowment
We are one of the oldest foundations in the country with origins dating back to 1123. Our strong foundation of financial security and our track record of careful investment has allowed us to commit to a funding target of £30 million a year until 2022. However, only your donations ensure that we can continue to support our hospitals and the Barts School of Medicine and Dentistry in this way, building on past success and experience to enhance and increase the impact of the work we fund.