A life-changing discovery
Nell discovered a lump on the right side of her breast during a routine self-examination, whilst on holiday in Spain. She called her GP practice immediately and arranged for an urgent appointment as soon as got back to London. Her GP referred her to a specialist, which led to the discovery that she had Triple Negative breast cancer – aged 37.
Triple Negative breast cancer is when the cancer cells do not have the common hormone or protein receptors found in breast cancer. It's a rare, aggressive, and fast-moving type of cancer, with a high chance of recurrence.
Accounting for around 15 percent of breast cancers, it more often develops in women under 40 years and found to be more common amongst Black and South Asian women.
"Getting the diagnosis was absolutely devastating. I still have the day I was told on loop in my head. Everything went quiet and, slowly, my world started to implode."I was young, pretty healthy and fit, and with no family history – I absolutely didn't see it coming
"It was a shock to know that I fit the profile for this type of cancer. Since I am young and there is no history of breast cancer in my family, it was not in my peripheral view that I could get it.
"Sadly, there's a lot of shame and stigma in South Asian communities around breast cancer. There are still many barriers that are preventing women from these communities from present-ing early with symptoms, barriers which include experiencing blame and embarrassment for a cancer diagnosis, not having agency over their bodies, patriarchal households, language bar-riers and more. Oftentimes women will find symptoms but not seek medical help which means that by the time that they do, it may have already progressed too far, which is utterly woeful." – Nell.
The Edge of Life
After several examinations with doctors and specialists which led to her cancer diagnosis, Nell was told she would undergo 16 rounds of chemotherapy, followed by surgery and finally radiotherapy.
"My world fell apart, and nothing felt the same. I was dreading chemotherapy, I didn't know anyone at the time that had gone through it, so my only point of reference was how it was presented in the media, which was very sickly-looking people.
"After my diagnosis and learning about my treatment plan, each day felt insurmountable. Having to think six months ahead filled with chemotherapy was unimaginable. My oncologist at St Bartholomew's Hospital, Dr Kathryn Hawkesford, told me that because I had presented early, my chances of overcoming were much greater as the cancer had not spread. She believed in me and this gave me hope." – Nell.
"I want to give hope to women, that you can get through it. Life can continue and your body will bounce back. You will change inevitably throughout it, but you might even learn that these changes can be liberating," Nell, reflected.
"After I began chemotherapy at St Bartholomew's Hospital, the anxiety quelled because I had my core medical team all under one roof who I built trust and rapport with"
Nell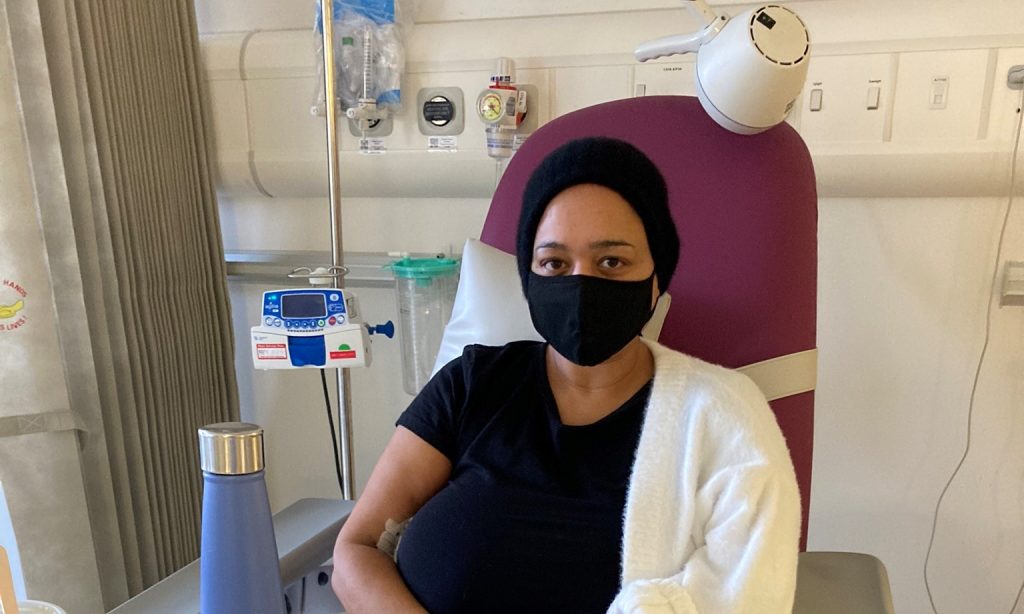 Nell was given an accelerated chemotherapy treatment which caused hair loss, weight loss and side effects including intense fatigue and nausea. By the second round of chemotherapy, Nell could no longer feel the lump and by the fourth cycle, an ultrasound showed that the cancer had decreased significantly.
Nell's reflections and a look ahead
After completing chemotherapy, Nell went on to have a breast reduction. Two weeks after surgery, Nell was told that there was no evidence of breast cancer.
"The positive response I had to the treatment was massively encouraging. I feel huge gratitude for how I was treated by the team at the hospital and Dr Hawkesford who was a genuine supporter throughout.
"If this thing ever comes back – which is always a fear – I do find a little bit of comfort in knowing that there is going to be a dedicated Breast Cancer Centre at the hospital where I was treated, which is going to be run by the staff I was treated by.
"We need the Breast Cancer Centre in East London where the density of women affected by this cancer is high and consolidating services will play such a key role in the outcomes for patients like me. It'll be a game changer," shared Nell.
"Sadly, no one is above or below the gaze of cancer. I would implore everyone here to support the new Breast Cancer Centre. It will benefit the future of anyone living in London and beyond."
Nell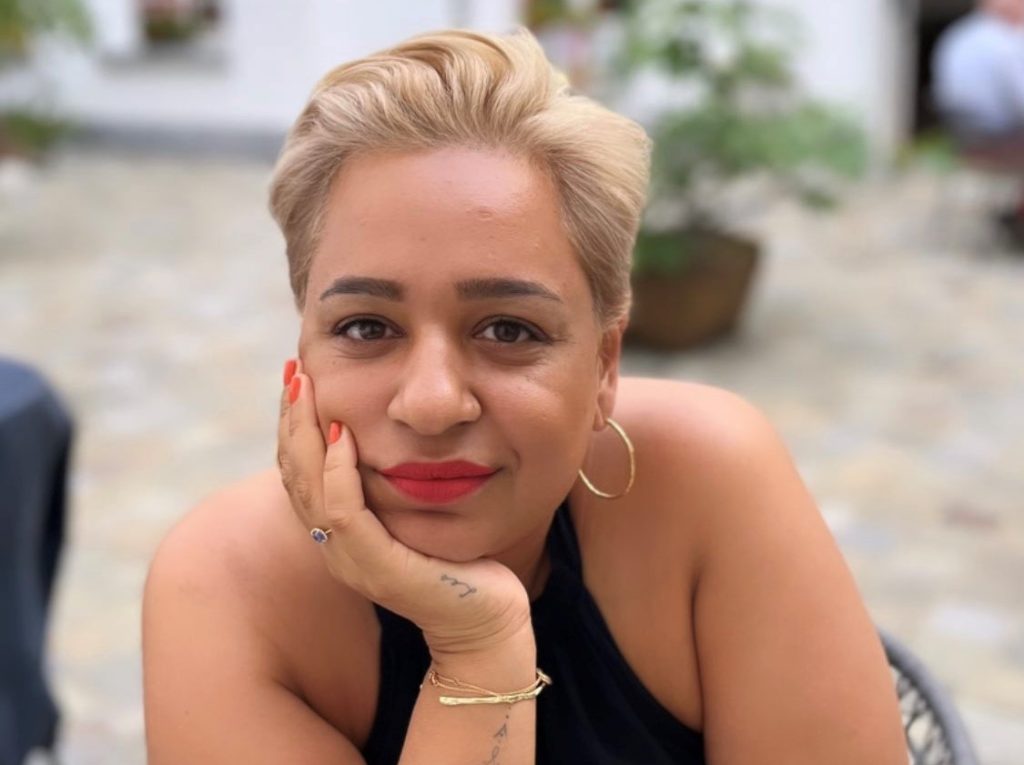 The future – a new Breast Cancer Centre in East London

In 2023 and in celebration of 900 years of St Bartholomew's Hospital, we launched our fundraising campaign to build a new Breast Cancer Centre at St Bartholomew's Hospital. This new centre will consolidate some key breast cancer services across Barts Health NHS Trust and our East London community.
Dr Katheryn Hawkesford said: "The population of East London that we serve in St Bartholomew's Hospital sees us treating women that are younger, presenting with symptoms later and with more aggressive breast cancers, compared to the rest of the UK. Raising awareness of breast cancer and the importance of early diagnosis is vital for improving outcomes for our patients."
Women in East London tend to have poorer breast cancer outcomes than the rest of the UK, are diagnosed later and when they do present, are more likely to present with aggressive breast cancers at a younger age. With this knowledge the new Breast Cancer Centre we're fundraising for aims to:
create a dedicated centre where all patients are treated by expert specialists, delivering compassionate care in state-of the art facilities.
co-locate experts to provide the multidisciplinary hub required for world-class care, resulting in reduced complications, shorter stays, a better overall patient experience and access to research.(St Bartholomew's Hospital is the location of oncology specialists, radiotherapy and research, and support services like Maggie's Centre and Vicky's Place).
improve breast cancer outcomes for patients today and,
help make a significant contribution to global research, helping to save lives for generations to come