Funding the fight against cancer
In recent years we've invested over £10 million to help researchers make breakthroughs in the fight against cancer.
Support this work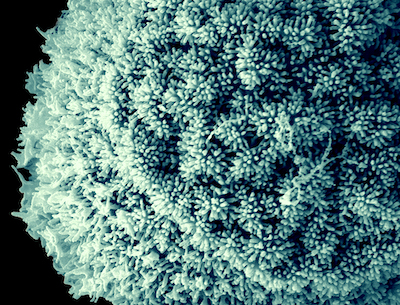 We're dedicated to
Funding world-leading research projects at Barts Cancer Institute, as well as enabling talented young doctors to take time out from their clinical studies to carry out vital studies.  
Did you know?
The Barts Cancer Institute is one of 13 centres partnered with Cancer Research UK. The centres collaborate to get the most out of their work by sharing expertise and advanced technologies, as well as scarce resources such as tissue from patients with less common forms of cancer.
The difference we're making
Funding five translatable research projects at Bart Cancer Institute which have been identified as key targets for research in the next decade
Recruiting leading scientists to take forward programmes of research
Enabling researchers to study the cancer stroma, cancer prevention, genomics, and the behaviour of cancer cells and how they respond to treatment 
Supporting research in cancer screening and early diagnosis, including the development of new 'self testing' HPV kits to make screening for cervical cancer easier and developing a new way to scan patients for prostate cancer, to detect tumours earlier when they are easier to treat
Funding six clinical research fellows to further research into immunobiology in blood cancers
Funding extraordinary healthcare
The battle against cancer is ongoing.  Even though we are making progress every day, we need to ensure that the researchers of the future have the time, resources and expert guidance to make the next breakthroughs.
Barts Charity funding will enable us to recruit a wealth of new scientific talent, to enable us to turn our ambitious plans into reality – and deliver real benefits to patients