Freezers funded in the fight against COVID-19
We've given £14,000 of funding to purchase two freezers, which will be used to support COVID-19 studies at Barts and The London School of Medicine and Dentistry, part of Queen Mary University of London. The equipment has been purchased to increase the speed and volume of COVID-19 related research projects in their laboratories.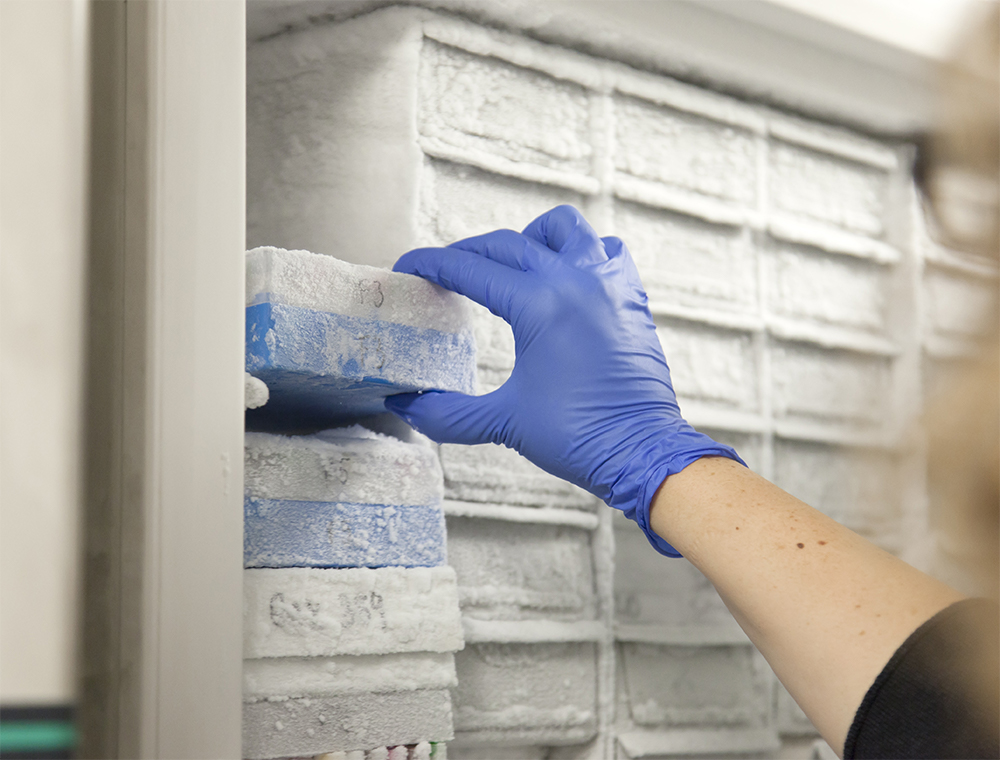 These two freezers store a range of medical samples that will be used in COVID-related studies.  These studies include research into how to protect ourselves from the virus, medical trials and investigating the causes and effects of COVID-19.
Each freezer holds samples at -80°C and houses up to six COVID-19 related projects at the same time.  This means the two additional freezers significantly increase the number of research projects that can take place at once, as well as help to increase the progress these projects can make.
Did you know?
Household freezers usually keep to around -18°C. These industrial freezers are -80°C!
As a result of these studies and their expertise, researchers will also be able to share their knowledge with a national research initiative that focuses on exploring treatments for patients that become especially unwell with the virus and have to be admitted to hospital.
The experience of Barts and The London School of Medicine and Dentistry could also contribute to the development of a COVID-19 vaccine or an antibody therapy, both made possible by the additional storage being provided by the freezers.