Treating the most seriously ill
Dr Josh Michaels, a surgical trainee at The Royal London Hospital, is usually an ear, nose and throat specialist. However, when the pandemic hit, he was redeployed to support the Intensive Care Unit, where the worst coronavirus cases were being treated.
Between shifts, Josh has been fundraising for our Emergency Covid-19 Appeal and has raised over £15,000.
What's life like on the Covid-19 wards?
"I won't lie to you, it's a very difficult job." says Josh. "The shifts are arduous, especially since you're conscribed to wearing PPE for long periods. There has also been a steep learning curve to effectively manage ITU patients.
"What gets you through is the teamwork and the support from the people you are working with – the doctors, the health care assistants, the nurses. It's incredible. There is also a great support network and plenty of experienced staff around to help and provide guidance when needed."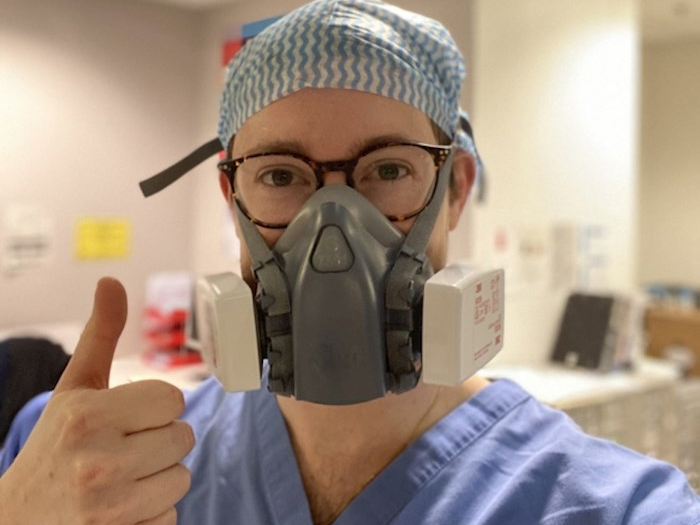 What compelled you to fundraise?
"Barts Charity's Covid-19 Emergency Appeal is doing incredible things to support staff and patients alike.
"I set up the fundraiser to couple the start of my new role in the ITU Covid team and I planned to provide friends, family, and followers of my social media page updates about life as a Covid doctor. The Instagram page has been hugely successful and helped me to raise over £1,000 in just a few hours, and over £10,000 in a single week.
"I also wanted to spread messages of positivity to help lift the spirits of those that are struggling to cope with the government lockdown measures. I think it's fantastic that the NHS are celebrated each week with the Clap for Carers, but we should also be clapping for everyone who is staying at home and keeping the nation safe."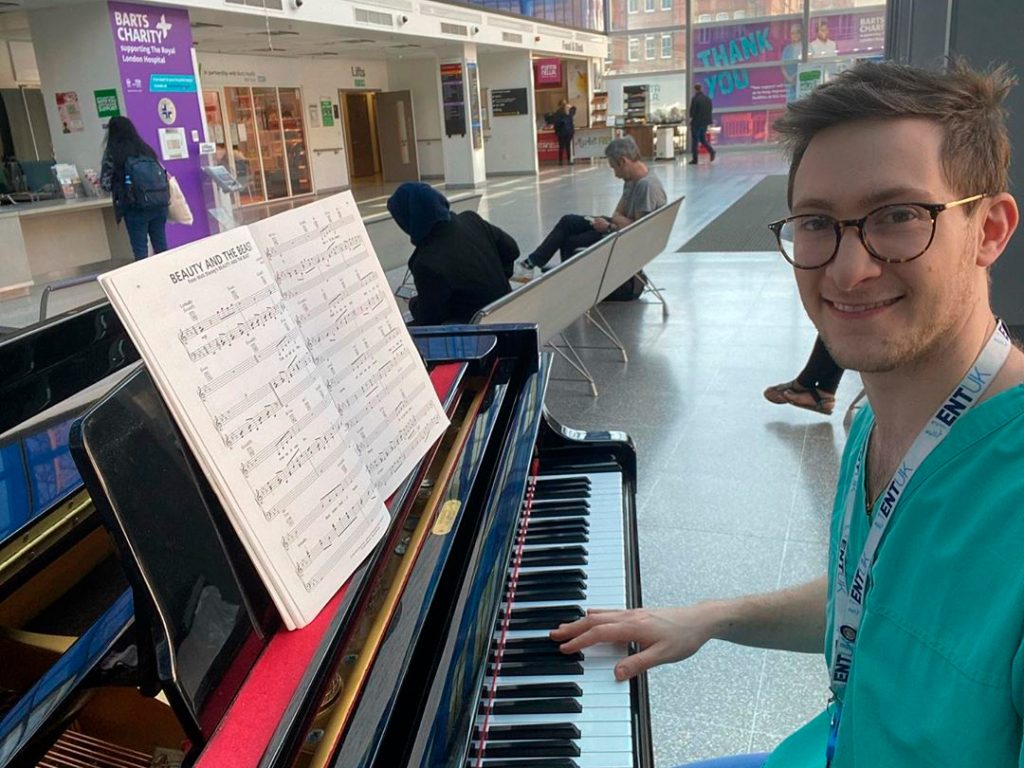 Overwhelming support
"I've now expanded the appeal by creating The Quarantine Jukebox – an open forum where viewers can make song requests that I then play on piano for them to encourage more donations. I'm currently in the process of working with a few musicians to help widen our audience reach.
"We've had anonymous donors, others were names neither my fiancee or I recognized.
"It's mind-boggling how it has taken off. It's not something I expected. The money we've raised has already gone to fantastic causes and I hope that readers of this article and others will help continue this fantastic appeal and share my fundraising page."
Josh's fundraising has achieved national media coverage, being covered by the Sunday People, BBC London radio and an appearance on LBC tonight ahead of the 8pm Clap for Carers. We are so grateful for Josh's hard work on the NHS front line and huge amount raised for our Emergency Covid-19 appeal.
Read about how we supported our NHS heroes through our Covid-19 Emergency Appeal.