Supporting our hospitals through COVID-19
The NHS is facing its biggest ever challenge in the face of COVID-19. But with the help of our supporters, we're here for our NHS heroes through the pandemic
Support this work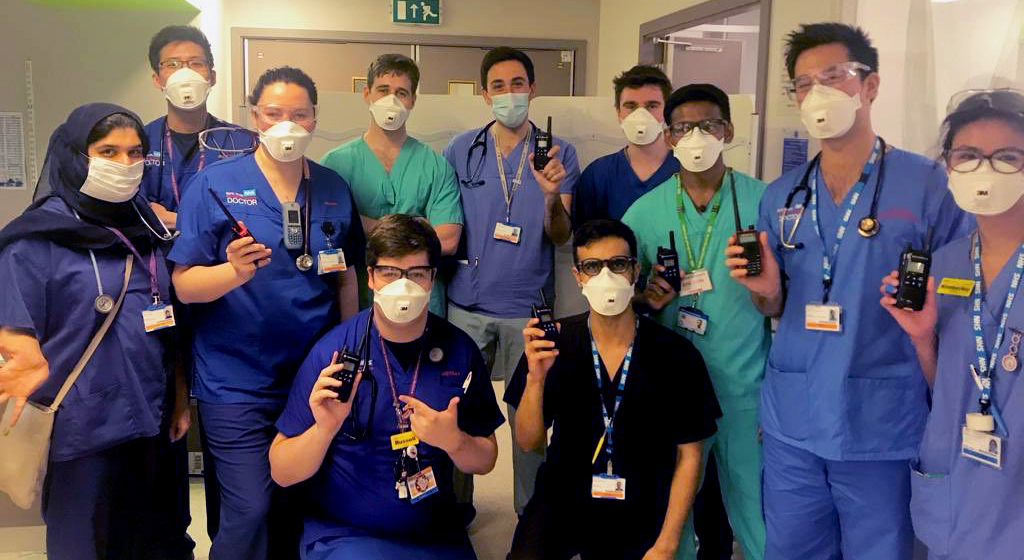 We're dedicated to…
Supporting NHS workers across Barts Health Trust through the Coronavirus pandemic and beyond. 
Thanks to generous donations to our COVID-19 appeal, we've been able to support our hospitals with rapid and long-term funding. 
Did you know?
Barts Health's catchment area includes the London Borough of Newham, which earlier this year reported the highest COVID-19 mortality rate in England and Wales. Yet Trust hospitals achieved a survival rate for intensive care patients far higher than the national average
The difference we're making
Rapid funding during the peak meant that staff were able to give the best care they could – from iPads for patients to speak with their relatives, to 3D-printed PPE 
Wellbeing funding to improve staff environments – we've given £2m to improve staff rooms, changing rooms and showers, cycle storage, and overnight on-call rooms 
A long-term mental health package – our £1m will ensure that individuals and teams get the psychological support they need to deal with the pandemic 
The impact of COVID has placed unparalleled pressures on NHS staff. Our colleagues have done an amazing job saving lives and aiding patients' recovery but they have seen a lot of things and they are feeling exhausted"
Funding extraordinary healthcare
Although the emergency appeal has now ended, our work has not – as the Trust's dedicated charity we need your help to continue to fund initiatives that support staff and save lives throughout this pandemic and beyond.
In the coming months we'll be making further announcements about what long-term support looks like for our hospitals and our East London community, including COVID-related research and patient-focused initiatives.