Two years on: how your COVID donations are having a long-term impact
To mark the second anniversary of the first UK lockdown, we're reflecting on the impact of our Emergency COVID-19 Appeal and the £4.5 million staff wellbeing support package that generous donations made possible.
Impact of our Emergency COVID-19 Appeal
Non-clinical spaces for staff, which are not accessible by patients, are very scarce in our hospitals. During the first surge of COVID-19, temporary health and wellbeing hubs were set up at each hospital site and received extremely positive staff feedback. For example, 98% of staff surveyed at Whipps Cross Hospital agreed that a permanent staff support space should be established.
With almost £1million funding, we've created a wellbeing hub for each of our five hospitals. The hubs have been beautifully designed in consultation with colleagues and offer a tranquil haven from the hospital and clinical work environment. Spaces like this are extremely rare within the NHS.
Associate Director of Culture Change and Trust Lead for wellbeing Geraldine Cunningham, says: "We went out and spoke to colleagues about what was important to them. The hubs are just beautiful, relaxing spaces and I've never seen anything like them in my 40 years working in the NHS".
Read more about the wellbeing hubs >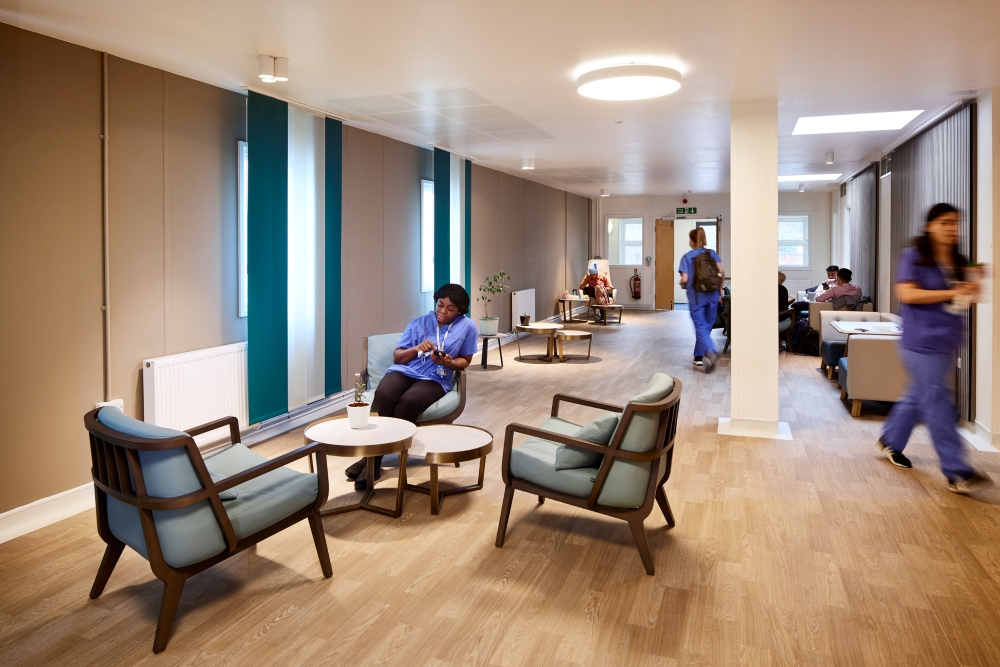 Psychological Support Service
We gave £1million to establish a Psychological Support Service for Barts Health staff. There's now a dedicated psychologist for each hospital, aiming to provide an accessible service for both individuals and teams seeking support. Staff can access the service by emailing them and a psychologist will arrange an appointment in-person at their hospital or remotely.
So far, over 6,500 staff have been seen by the Service. 98% of users surveyed felt they were supported and 97% would recommend the service to colleagues.
Psychologist, Dr Maria Vidal, says: "People contact us for a variety of reasons. The key issue that staff have been coming to see us about over the past year has been the pandemic. And more recently we've offered extended input for people who are struggling with the crisis in Ukraine. Whether that's the people who have direct experience of that – maybe they have family, friends, contacts who are there – or for people who have struggled with traumatic experiences related to conflict.
"The service has been up and running for a year now and it's been phenomenal. I feel really proud to be part of a service that can provide help quite quickly. It's a professional service that offers a detailed, good quality psychological assessment, similar maybe to what you'd access in the community. To the donors who made this possible I'd like to say a huge, huge thank you."
Read more about the Psychological Support Service >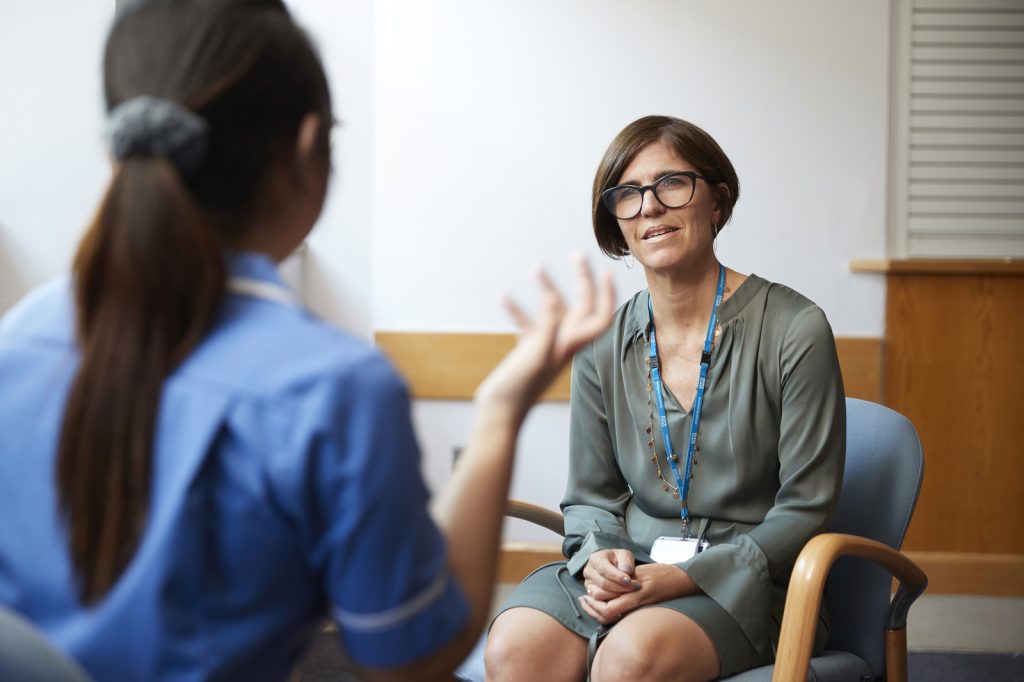 Improved staff facilities
With £1.7million funding, we've improved staff facilities across the Barts Health NHS Trust to support the long-term wellbeing of staff. As these areas are neither patient-facing nor directly linked to a clinical activity, they have historically been a low priority for renovation.
Staff rest areas were identified on staff surveys as a vital area for refurbishment – 150 staff rest areas have now been improved to give staff a more pleasant place to take a break, eat and socialise. 34 overnight, on-call rooms have been vastly improved with new beds, mattresses, flooring and redecoration.
The shower and changing facilities at Whipps Cross and Newham hospitals have been expanded and modernised, with secure locker space more than doubled. It's hoped this will encourage more staff to find active ways to travel to work.
To further support active travel, cycle storage has been more than doubled at St Bartholomew's Hospital, The Royal London Hospital and Whipps Cross Hospital – including fenced compounds which are only accessible by swipe card, following reports that 38% of staff at Barts Hospital had experienced bike crime.
Associate Director of Culture Change and Trust Lead for wellbeing Geraldine Cunningham, says: "We are very proud of what we have achieved and have really focused our attention on getting the basic right so that we can create the conditions for our people to be at their best when they come to work. We couldn't have achieved so much without the support of Barts Charity, they have been amazing."
Read more about improved staff facilities > 
Thank you for your support
Dame Alwen Williams DBE, Chief Executive of Barts Health NHS Trust says: "In my time at Barts Health, I've been very proud of our colleagues and never more so than in the last two years of the Covid pandemic. This gift of long-term staff wellbeing support from Barts Charity is a fitting thank you and will help ensure they feel well-cared-for and resilient in the face of whatever challenges come next. I've never been prouder of our partnership with Barts Charity and as always am extremely grateful to them and their supporters". 
Fiona Miller Smith, Chief Executive of Barts Charity, adds: "We were delighted by the response to our Covid-19 appeal, and grateful to every supporter who contributed to what was our most successful fundraising campaign to date. By funding this fantastic package of support we honoured our donor's wishes, saying thank you to our incredible NHS colleagues for the sacrifices they made. It's exciting to see all the initiatives up and running and having an impact." 
We would like to say a huge thank you to every person who donated to our COVID-19 appeal and a special thank you to Capula Investment Management who gave over £1.1m for these projects. These initiatives will create a long-lasting legacy of the generous donations which were given to support our NHS at its darkest time.