Wellbeing support from Emergency Covid-19 Appeal
Thanks to donations to the Barts Charity Emergency Covid-19 Appeal, staff at our five hospitals – Whipps Cross, The Royal London, St Bartholomew's, Newham, and Mile End – will benefit from a new package of wellbeing support.
"The impact of Covid-19 has placed unparalleled pressures on NHS staff," says Rachel Simkiss, Consultant Clinical Psychologist at Barts Health NHS Trust.
"Our colleagues have done an amazing job saving lives and aiding patients' recovery but they have seen a lot of things and they are feeling exhausted. During the peak many worked long, intense shifts, living away from their families and separated from their usual ways of coping due to lockdown."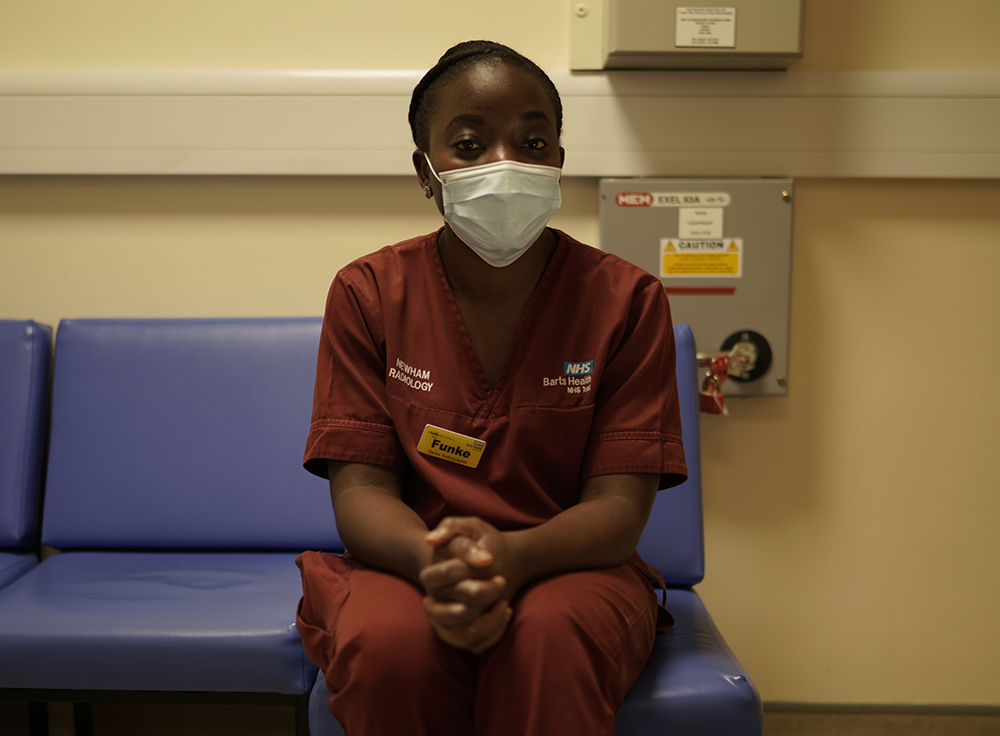 Caring for NHS staff mental health
Hospital staff are at risk of stress, anxiety and other mental health problems brought on by the Covid-19 pandemic. These outcomes could be intensified by the second wave anticipated this winter.
We're giving £1million for mental health support across the five Barts Health hospitals. Clinical psychologists are being deployed to offer mental health first aid, counselling and wellbeing sessions to the 24,000 people working across the hospitals.
The new mental health programme will not be solely crisis-oriented but will also focus on developing staff wellbeing and resilience to prevent mental ill health from surfacing in the first place.
Upgraded staff spaces
A further £2million will fund an extensive refurbishment programme for staff areas in the hospitals:
£1m to improve staff locker rooms, showers and changing rooms at Whipps Cross and Newham hospitals, to support active travel to work
£400,000 to upgrade 315 staff rooms and rest areas across Barts Health
£275,000 to provide secure, weatherproof cycle storage to encourage active travel to work across all hospitals
£200,000 to upgrade all 158 on-call overnight rooms for staff at the Trust
The East London public showed their gratitude to Barts Health staff with generous donations to our emergency Covid-19 appeal. The appeal raised £3.7million, which was boosted by donations from our corporate partners. This included a £1.2million donation from Capula Investment Management dedicated to staff mental health support initiatives.
Although the emergency appeal has now ended, our work has not. As the trust's dedicated charity we need your help to continue to fund initiatives that support staff and save lives.
Standing in solidarity with NHS workers
Our Chief Executive, Fiona Miller Smith says: "Donations to our emergency appeal have made this possible. And by funding this fantastic package of support we are honouring our donor's wishes; standing in solidarity with our NHS workers and saying thank you to them for the incredible sacrifices they have made."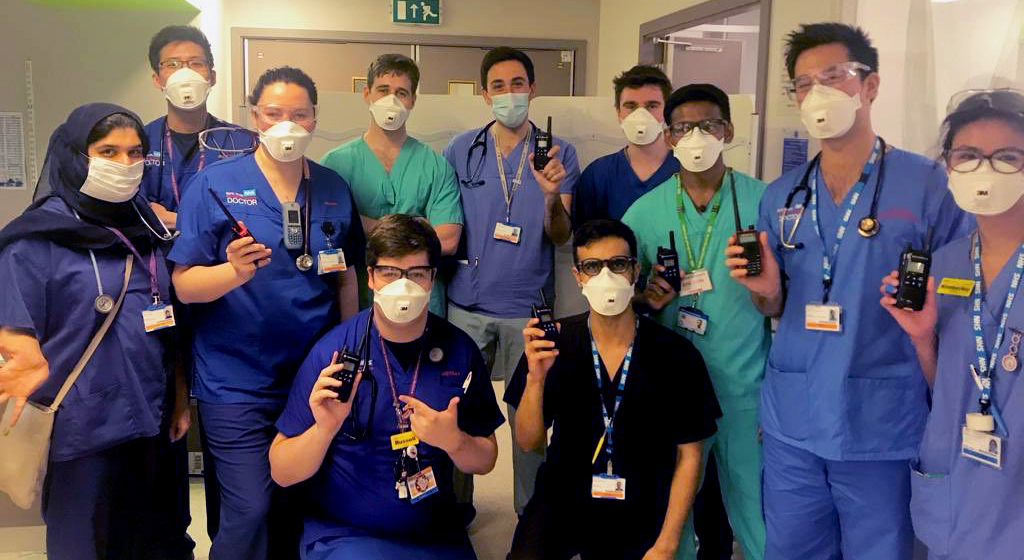 We're standing in solidarity with our NHS workers and saying thank you to them for the incredible sacrifices they have made.
Fiona Miller Smith, Barts Charity CEO
More benefits of our Emergency Covid-19 Appeal
Through our Covid-19 emergency appeal we were able to give rapid funding across our hospitals during the peak of the pandemic:
£95,000 for iPads across our hospitals, so that isolated patients are able to speak to their families via video call
£47,000 has helped produce 3D-printed PPE visors to protect staff working at The Royal London Hospital
activity packs containing puzzles, mindful colouring books and pencils have been given to recovering Covid-19 patients to keep boredom at bay
walkie-talkies and stethoscopes helps staff working across isolation zones
As part of our longer-term Covid-19 funding, we're working with Barts Health NHS Trust to upgrade facilities for staff, beginning with a grant to refurbish eight rooms Newham Hospital which are used as overnight accommodation by staff who are on call.
In the coming months we'll be making further announcements about what long-term support looks like for our hospitals and our East London community, including Covid-related research and patient-focused initiatives.
Donate now to help our NHS staff
Donate