Former Deputy Young Mayor of Newham takes on 720 burpees for Barts
Tommy, a Newham resident and former Deputy Young Mayor of the area, challenged himself to complete two completely different challenges in support of our emergency COVID-19 appeal. He's smashed his target and raised over £500 so far!
Tommy was inspired to raise money to support the staff at Newham Hospital as they saved his life back in 2014, when his appendix perforated. He lost 15kg and was critically ill in the hospital for a couple of weeks.
His first fundraising challenge was to cut off his hair and following that, he completed 720 full burpees in 12 hours, which averages out to one per minute.  A burpee is a full body exercise that tests endurance and functional fitness.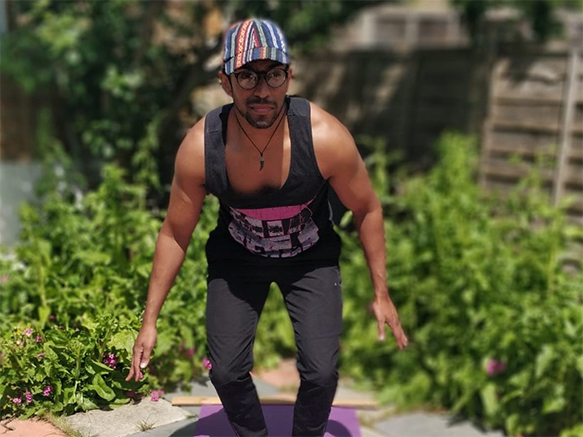 The first challenge was daunting as Tommy worried about what he'd look like without any hair, but it was the second physical challenge that felt more intimidating. Although Tommy enjoys regularly working out, he has never attempted a fitness activity that spans so many hours.
Before he attempted the burpees, Tommy devised a strategy for completing the challenge, including the food he was going to eat throughout the day to keep his energy up! He didn't want to eat anything too heavy but still needed to ensure he had the right nutrients to fuel his performance.
Tommy's brother was on hand during the day to count the burpees and make sure that all reps were full and final. The challenge took place between 7.20 in the morning and 7.20 at night, and the 720 burpees were chosen to represent the 72 years since the NHS opened its doors, as well as posing a physical challenge.
Tommy says: "The last few months have been tough for everyone – but it has been inspiring to see the country rally together to keep up our collective morale and to support the NHS. This challenge is my small way of doing something positive in challenging times."
Thank you Tommy!