Around 145,000 people live with Parkinson's in the UK. And it's the fastest growing neurological condition in the world.
We don't know the exact causes of Parkinson's disease but researchers think it's a combination of age, and genetic and environmental factors that cause the dopamine-producing nerve cells to die.
The more we understand about the disease, the closer we can get to a cure. Parkinson's is a serious, life-long condition with limited treatment options and no cure. Living with Parkinson's is difficult as it's a progressive neurological condition, which causes problems in the brain and gets worse over time.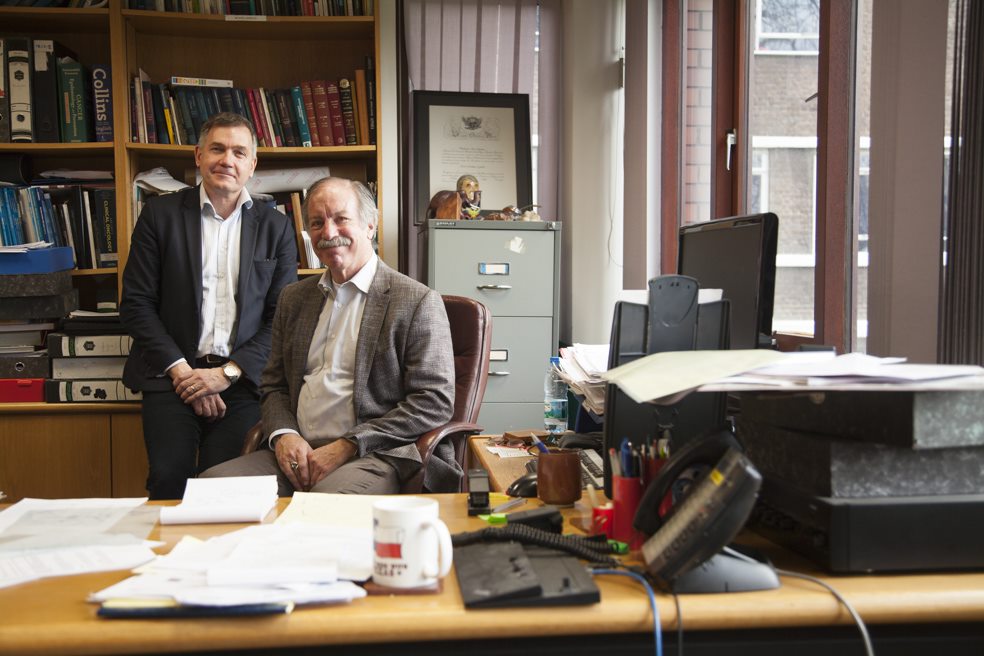 Barts Charity funded projects
Barts Charity is proud to have invested in a number of research projects to better understand neurological diseases such as Parkinson's.
In 2017, Barts Charity awarded £535,898 to The Wolfson Institute of Preventive Medicine at Queen Mary University of London to create the Preventive Neurology Unit and expand their research capacity. Queen Mary researchers further developed the PREDICT-PD database, a ground-breaking project using simple tests to identify people at high risk of Parkinson's disease before the symptoms appear.
The database is used to extend their studies and to identify people at high-risk of developing symptomatic Parkinson's. Those who are identified are invited to take part in trials of experimental therapies aimed at preventing the disease.
A diverse study into Parkinson's
As part of their work, researchers at the Preventative Neurology Unit studied the GP health records of more than a million East Londoners – the most diverse study to explore early symptoms and risk factors for Parkinson's.
This led to the recent discovery that hearing loss and epilepsy can be early signs of Parkinson's disease. They also discovered that tremors appeared up to 10 years, and memory problems five years before diagnosis.  A tremor is an involuntary movement in the body, such as a shaking hand, and is often the first symptom people notice.
Promoting diversity in Parkinson's research
Lead study author Dr Cristina Simonet, neurologist and PhD student at Queen Mary, said: "People from minority ethnic groups and deprived areas have largely been under-represented in Parkinson's research up till now. It's important that primary care practitioners are aware of these links and understand how early the symptoms of Parkinson's can appear."
More research is needed in order to provide early diagnosis and discover better treatment approaches. Parkinson's has over 40 symptoms and everyone's experience is different.
5 facts about Parkinson's disease everyone should know: 

 
Parkinson's is the fastest growing neurological condition in the world. 

There are over 40 symptoms. From pain and stiffness, to problems with sleep and mental health. 

1 in 37 people alive today in the UK will be diagnosed with Parkinson's in their lifetime. 

Every hour, 2 more people are diagnosed. That's 18,000 people every year.  

Around 145,000 people in the UK are currently diagnosed with Parkinson's. 

 
Facts courtesy of Parkinson's UK. 
Support research like this
Donate