A more homely space 
Barts Cancer Centre at St Bartholomew's Hospital is the second largest cancer treatment centre in London, seeing thousands of patients each year.
The Centre cares for a variety of cancer patients from young people having aggressive chemotherapy to patients being cared for at the end of their lives. Up until two months ago, the patients and their visitors didn't have a dedicated space away from treatment areas.
The team on ward 5A approached us with the idea to refurbish an existing staff rest room into a room just for patients and their family and friends. Senior Nurse Alison Thompson and her colleagues felt it was important to provide patients and their families with a space that felt more homely and away from the hospital rooms.
The comforts of a home environment
Barts Charity funded just under £50,000 to make this idea come to life. Now called the 'Patient and Visitor Kitchen Diner', the room has a small kitchen with dining tables and sofas coming soon.
Spaces like these are so important to patients' experience and mental wellbeing. The room  provides some of the comforts of a home environment during such a difficult time in their lives.
Alison says: "We had patient feedback about not being able to use the staff kitchen or access teas and coffees without needing to ask staff to get it for them. They felt like staff should be doing other things rather than fetching them drinks and wondered if they could have their own kitchen to do some of these things themselves.
"We thought it was a lovely idea if we could provide them with this space and had many conversations with the team and patients about how best to design the room and what we should provide."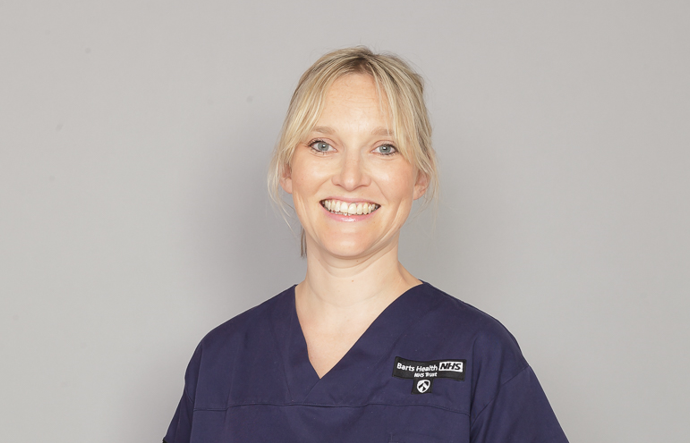 Helping those going through a difficult time
Two weeks ago the team hosted a wedding in the kitchen diner. Alison says they've hosted many weddings over the years but this was first one to happen in the diner with proper cutlery, plates and cups instead of hospital plasticware.
"We are delighted the Charity supported this project. NHS funds are currently being stretched to treat Covid patients and those on waiting lists. It is vital to us that patients suffering from cancer, during such a difficult time of their lives, can get access to these facilities that we are proposing, which could otherwise not be afforded," Alison added.
Your support makes projects like this happen.
Support projects like this
Donate