Making recovery easier for stroke patients
Newham Hospital is home to the Barts Health NHS Trust's dedicated stroke rehabilitation unit. The unit sees hundreds of patients a year, all at different stages of their rehabilitation journey. However, before our funding, the equipment used on the ward required patients to have a certain level of capability already. This made the recovery process more difficult for many severely affected stroke patients who were often unable use the machines.
Thanks to our supporters' donations, we proudly funded a brand-new MOTOmed physiotherapy bike. This bike is the only piece of equipment on the ward that trains both patients' arms and legs. Whereas other machines required patients to lift their legs over the seat, the MOTOmed bike seat can be adjusted. This allows patients in a wheelchair to use it and makes it easier for them to regain independence once they return to their homes.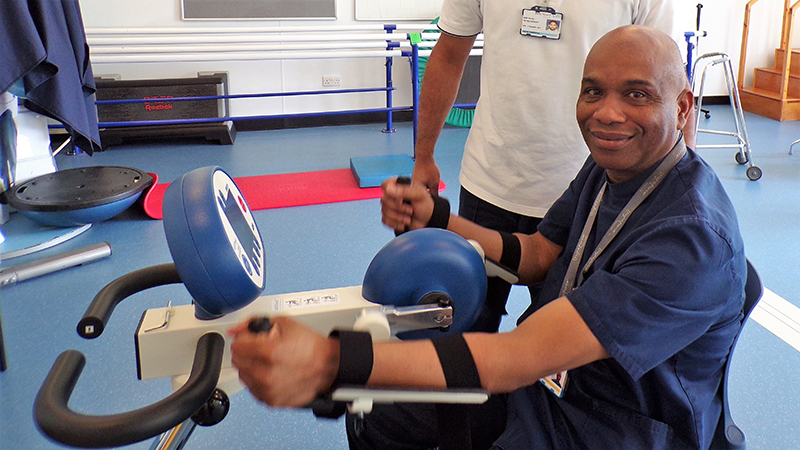 "It's just an awesome piece of equipment... We hope to continue to work with the charity to provide more patients with a safe and sound recovery."
Olatilewa Banjoko, Ward Manager
Building patient strength
The physiotherapy bike comes with many new features to aid patients' recovery. Patients place their feet or arms onto the pedals and are strapped in by staff. Physiotherapist Asif Patel praised the bike, sharing: "with other machines I have to physically hold the patients' feet on the pedals. This makes things a lot easier."  
Patients then start to push the pedals round in circles, a repetitive undemanding movement that builds up strength and helps patients relearn limb-functioning. As the patients pedal, the machine calculates how much force each limb is applying. This is useful for physiotherapists as it shows how much progress the patient is making. The bike then uses this information to build strength in the patient's weaker arm or leg, electronically assisting its movement.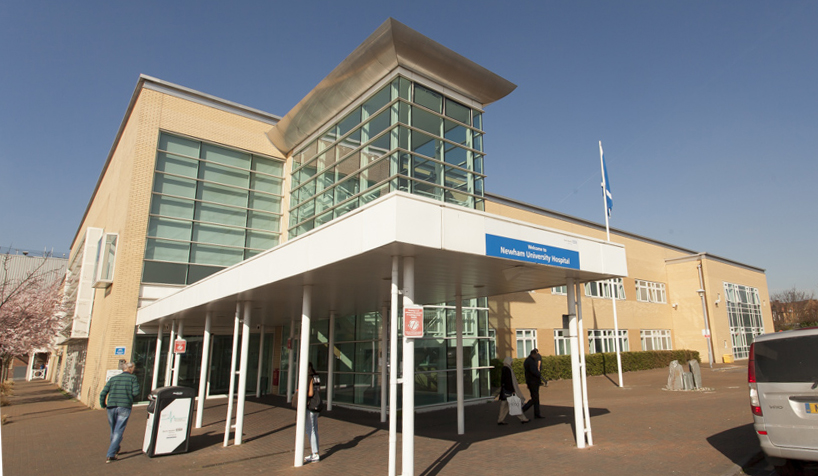 Building patient strength
Olatilewa Banjoko, Ward Manager, is excited about the opportunities the new machine provides for patient recovery. "It's just an awesome piece of equipment," he said. 
Both Asif and Olatilewa stress how grateful they are to everyone whose donations allowed them to receive the new equipment. Olatilewa says: "Thank you for always being there. We hope to continue to work with the charity to provide more patients with a safe and sound recovery."