The Psychological Support Service
Responding to the pressures put on staff during the pandemic, we funded a £4.5 million wellbeing package. This is to ensure that individuals and teams get the psychological support they need to deal with the pandemic and beyond.
This new Psychological Support Service included the appointment of 5 dedicated clinical psychologists to support staff in each of the Barts Health NHS Trust's 5 hospitals. The team are on hand to help staff with mental health issues such as low mood, sleep problems, trauma, and bereavement. They have now seen over 8,000 members of staff across the trust, including nurse Chanelle.
National Stress Awareness Day is an opportunity to prioritise wellbeing and reflect on the importance of taking care of our mental health. To mark the day the wonderful psychologists have provided their top tips for managing stress.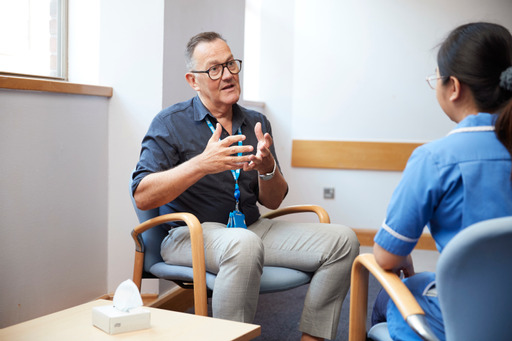 Top Tips for Managing Stress
Tip 1 – Look after yourself
"To have the resources to look after patients, clients and loved ones, it is first important to look after you. This can be done in small but important ways. For example, take a moment to fully exhale, to drink a glass of water and to try and turn down the volume on the noise and mentally transport yourself to a place of warmth and safety." – Dr Bunsi Shah
"Restful sleep really is important for our physical and mental health. Sleep helps to balance the chemicals in our brain that transmit information and is also essential for the regulation of our metabolism.  Prioritising sleep can really help us navigate life's challenges by helping us to effectively manage our mood and emotions." – Dr Mark Winwood
Tip 3 – Try something new
"It is important to do things that make you happy. Trying a new hobby, learning a new skill or taking time to relax can help you to feel good about yourself, meet new people and feel a sense of achievement." – Dr Jillian Jagessar
"Research shows that keeping active helps to improve physical and mental wellbeing. Activities like walking, gardening and even housework can help you to sleep better, improve your concentration levels and elevate your mood." – Dr Mahbuba Khatun
Tip 5 – Show yourself empathy 
"We work hard and tirelessly. Where we show empathy towards others, it's so important that we remember to show empathy towards ourselves. Being aware and showing an understanding of, as well as being sensitive towards our own needs, enables us to move to a place where it's ok to ask for help." – Dr Maria Vidal
Support staff wellbeing
Donate