2023 Update
We're taking a moment to reflect on the Healthcare Horizons programme's impact so far. Here are some of the key successes since this article's publication:
1508 students enrolled and offered work experience, online mentoring or career events.

264 young people completed pre-employment training programmes.

126 young people secured employment following pre-employment training.

221 people progressed into health-related degrees.
The programme is now in its second phase, thanks to generous support from Monday Charitable Trust. As the initiative's lifetime gets longer, so do the number of inspiring stories from participants who have progressed into healthcare careers. Take Zahra, who struggled to find a role in the healthcare sector when she finished college 2 years ago. The programme helped Zahra improve her confidence, interview skills and to find the right NHS role for her. Shortly after, Zahra was successful in securing a role as an Appointment Coordinator.
Zahra shared, "If it wasn't for this programme, I probably wouldn't have a job. The programme has opened up so many opportunities to me. It's the best thing I've done career wise."
A groundbreaking programme
In 2018, we awarded funding to phase one of the Healthcare Horizons programme. Phase one of the skills and education programme enabled students to learn more about different health professions, access higher education and secure employment within the NHS.
At the phase one programme's launch, partners from the health and education sector gathered to celebrate the life-changing opportunities that the programme provided. An expert panel discussed the benefits of encouraging young people to pursue careers in healthcare, and how the programme would boost recruitment, helping the NHS thrive.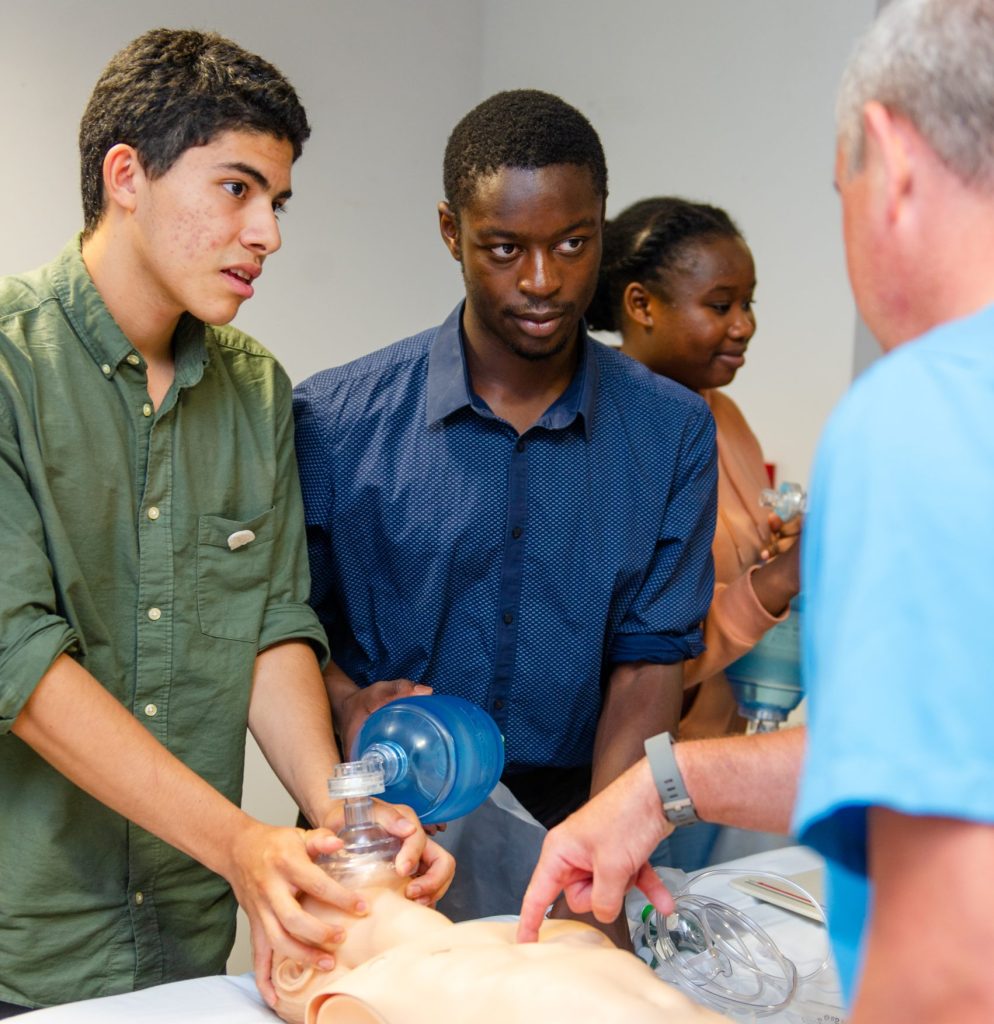 Showcasing the variety of roles in the NHS
Included on the panel was Mehwish Iqbal, 17 from Waltham Forest. She believes it's vital to showcase the range of careers available in the NHS.
Mehwish secured an apprenticeship at Barts Health NHS Trust in 2018 after completing a work experience placement at The Royal London Hospital in Whitechapel and a pre-employment training programme at the Trust. The 18-month programme allowed her to combine study and work at the same time, graduating with a Level Three Qualification in Business Administration.
Mehwish said: "I didn't realise that there were so many different types of roles available in the NHS. At Barts Health I'm always learning new life skills, and I think having exposure to real life situations will make it easier for me to secure jobs in the long run."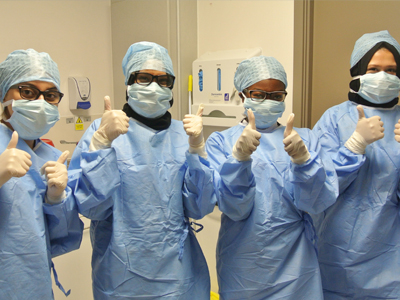 "I'm delighted to support the Healthcare Horizons programme, which will make a real difference."
Mayor of London Sadiq Khan
A raft of support for young people
Over 1,500 school and college students from over 37 schools in the boroughs of Tower Hamlets, Waltham Forest, Newham and Hackney have participated in a variety of initiatives tailored to their age. The programme includes a raft of support to give young people a taster of stepping into the shoes of healthcare workers:
Secondary school students have access to career awareness sessions, hands on events and work experience placements.
Direct support and advice are offered for students completing applications for university.
Bespoke support including motivational training, interview skills development and regular events showcasing the range of available opportunities are helping young people to get straight into work.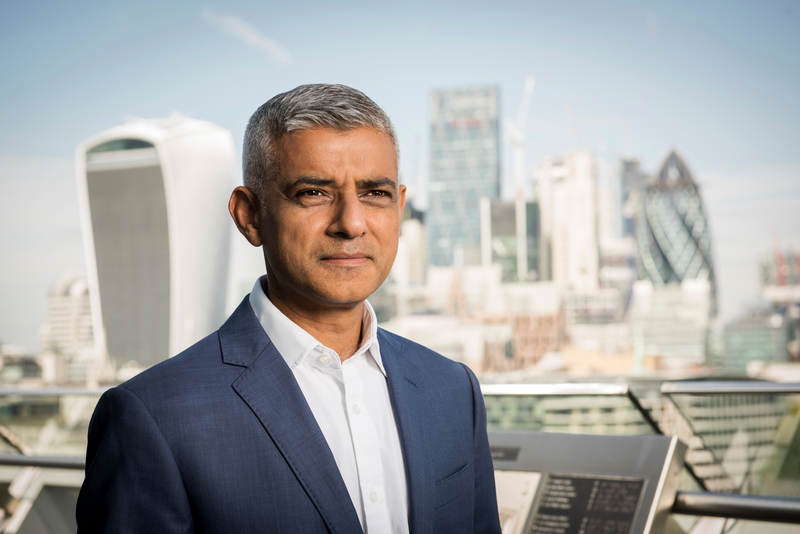 Backing from the Mayor
Sadiq Khan, Mayor of London, supported phase one of the Healthcare Horizons Programme: "Our capital is full of talented and motivated young people, and I'm determined that Londoners from all backgrounds are able to access the wealth of career opportunities available in our city.
I'm delighted to support the Healthcare Horizons programme, which will make a real difference in helping young Londoners gain the skills and practical experiences to help them access the wide range of rewarding jobs available in London's healthcare sector."