Using a passion for poetry for social good
With her best friend working at St Bartholomew's Hospital, Jessica felt compelled to support workers on the frontline of the Covid-19 pandemic. As an avid poetry writer, she used her passion to help people express themselves during these difficult times – and raise funds for our emergency appeal.
Jessica was inspired to write poetry as a young girl by her godfather. But as she got older, she didn't always have the time she'd like to dedicate to her favourite pastime.  As an estate agent, and with the housing market on pause due to lockdown, she decided to use her extra time to introduce new people to her passion – as well as to raise money for our Covid-19 appeal.
A wide range of beautiful poetry
Jessica is asking friends and family to write a poem and share it with her on the Poetry for Heroes Instagram page.  Each participant is then asked to nominate a friend and donate £5 to our emergency Covid-19 appeal.  So far, Jessica has received a mix of poetry, from haikus to long streams of consciousness, as well as both rhyming and non-rhyming poems.  Even her brother, who prides himself on never reading a book, has taken part – and enjoyed the experience!
She felt compelled to support our emergency Covid-19 appeal as her friend is working at St Bartholomew's Hospital and has seen how the hospital has adapted to this emergency and the impact it's had on staff there.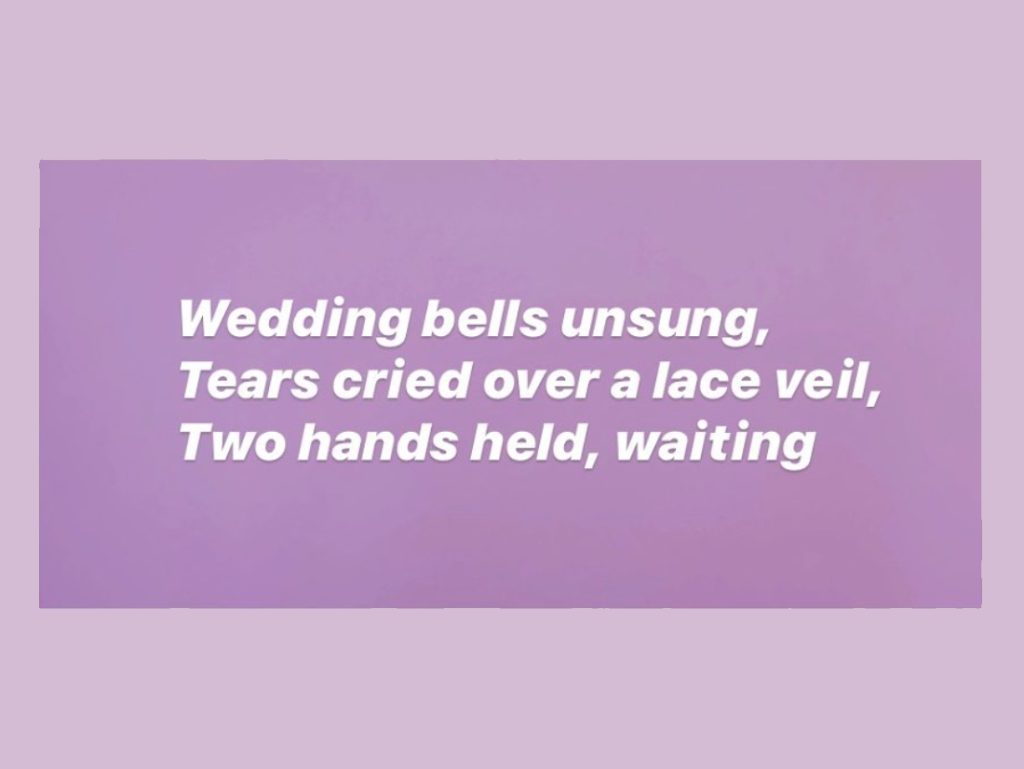 "I wanted to be able to do something to help whilst staying at home."
Jessica
Poetry as therapy
"I wanted to be able to do something to help whilst staying at home," Jessica says. "I have always loved poetry – I find it extremely therapeutic and a good way of ordering my thoughts. I thought if we can raise money, help muddle through some lockdown thoughts and introduce poetry to some new people it would be very worthwhile."
Jessica works for the estate agents Knight Frank who kindly took the opportunity to promote the challenge on their social media channels. Jessica and her colleague James held an Instagram Live, where Jessica set a challenge to all parents and children watching to write a poem during lockdown and donate to our appeal.
The best five poems will be selected and shared on Knight Frank's Instagram page and on a blog on the Knight Frank website.  The challenge lasts until midnight on Wednesday 20 May and winners will be picked on Thursday 21 May.