A low rate of vaccine uptake
Nearly three years into the pandemic, Covid-19 cases and hospitalisations are on the rise once again but thanks to the vaccine severe cases are much more rare.
All adults in the UK have been offered Covid-19 jabs and boosters; nearly 54 million people have had at least one vaccine. However, a significant proportion of people have chosen not to have their vaccines or booster. Barts Charity is supporting research focused on boosting vaccine uptake in our East London community.
It's been shown that uptake of the jab is lower in people from lower socio-economic groups and those from ethnic minority groups but the reasons for this are not completely clear. In East London, there are many people from these key groups, and vaccination rates in the boroughs of Newham and Tower Hamlets are lower than average of all London boroughs. Many East Londoners live in over-crowded, multi-generational accommodation where transmission of Covid-19 to those at higher risk is likely.
Widespread vaccination can be one of the best ways of protection from the virus within households and the community, preventing serious illness and death.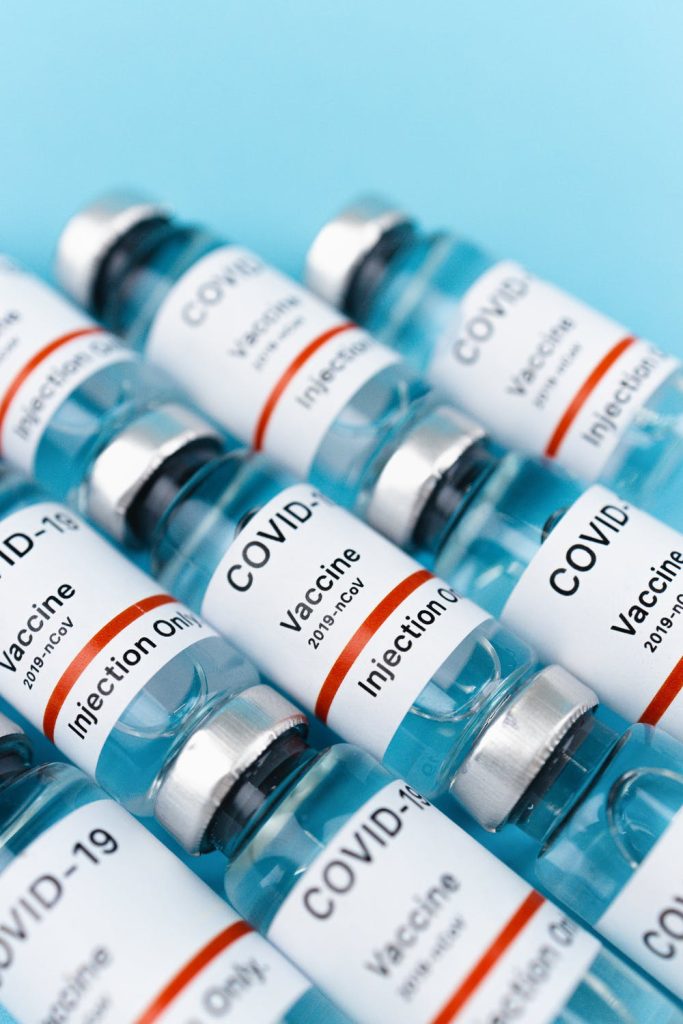 Boosting vaccine uptake – u

nderstanding fears and doubts
So, using £325,000 Barts Charity funding, a multidisciplinary research team led by Dr Dominik Zenner, a Senior Clinical Lecturer of Infectious Disease Epidemiology at Queen Mary, will investigate what local communities with lower vaccine uptake rates. The research will look to understand what they think about Covid-19, the vaccination, and what solutions they suggest to overcome hesitancy.
Knowing more about what local people think, including their fears and doubts, can help researchers to find more effective ways to encourage people to get vaccinated. This may result in different approaches for informational materials, appointment types and places, use of technology or other suggestions which researchers have not considered yet.
The team will work directly with people in the local community and the project will include; examining social and cultural attitudes about Covid-19 and vaccines through interviews and focus groups, a series of participatory workshops to examine a variety of culturally-adapted educational support, and developing a pilot study to test the learnings.
"I am very excited about the opportunity to hear from communities and to co-design interventions in a bottom-up fashion to improve low uptake particularly amongst who need it most."
Dr Dominik Zenner, Senior Clinical Lecturer of Infectious Disease Epidemiology at Queen Mary University of London
Potential for a larger study
Part of the pilot will be to make sure any tools are adapted to community needs, available in different languages and are genuinely practical. The tools will be designed to be used easily even by those with low digital and English literacy. If this pilot is successful, the researchers will design a larger study to show that using these suggestions is better than following the current approach of offering vaccinations without additional resources and functionality.
This project has potential to benefit thousands of people in East London and since the research will be applicable to similar populations elsewhere, possibly tens of thousands across the UK.
Addressing the hesitancy in our local communities
Dr Dominik Zenner says: "I am very excited about the opportunity to hear from communities and to co-design interventions in a bottom-up fashion to improve low uptake particularly amongst who need it most. Understanding what people in the community think is the key for success."
Fiona Miller Smith, Chief Executive of Barts Charity adds: "Vaccines have been one of our most effective weapons in the fight against Covid-19. We're proud to add this funding to our portfolio of Covid-19 research, and we hope it will help address the hesitancy towards vaccines in our local communities and curb the spread of the disease."