A fundraising challenge for the Barts Boat Club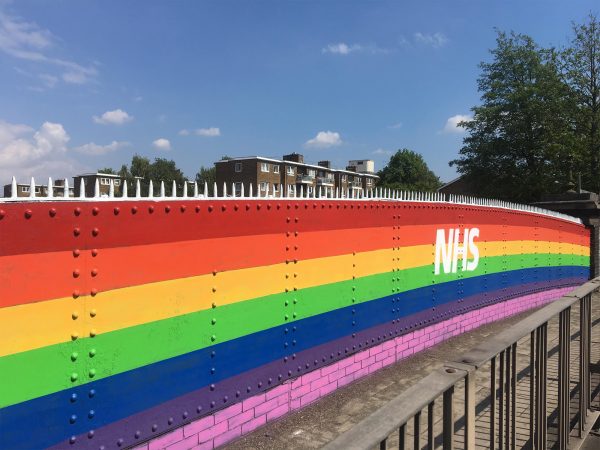 Adapting to lockdown restrictions
During lockdown, the club adapted their training as they weren't able to row together as usual.  Instead of training sessions on the water, they were focusing on strength training, running and cycling.
In order to keep the team's sense of community alive during lockdown, Jess, the club captain, set her team a challenge: to complete 5000km over seven days.  These miles could be walking, running, cycling or using the rowing machine. To help reach their target, they reached out to the Faculty's alumni to take part and the team managed to average around 800km per day from over 90 participants. This meant they passed their target a day early.
Support for our Covid-19 emergency appeal
As the partner medical school for Barts Health NHS Trust, it was natural to support our  Covid-19 emergency appeal, helping staff across the hospitals.  They have asked friends and family to donate to their fundraising page and promoted the appeal on their social media. The rowing club raised over £1,700.
Jess says: "It was amazing to see the club and alumni really push themselves and it was great that so many people got involved with the challenge, especially knowing that the money raised was going to help the staff on the front line in the hospitals that we receive teaching in."
Well done to all involved!
Impact of our Covid-19 emergency appeal
With the help of generous donations to our Covid-19 emergency appeal we were able to continue supporting the incredible Barts Health NHS Trust staff.
In July 2020, we announced a £3m package of long-term support for NHS staff at risk of  stress, anxiety and other mental health problems highlighted during the Covid-19 crisis.
The appeal fundraising was used to fund the deployment of the Team Barts Health Psychological Support Service. This service provides a dedicated clinical psychologist in each of the five Barts Health NHS Trust hospitals. Psychologists are now on hand to support staff with one-on-one and group therapy as required.
A crucial need for this new staff wellbeing service was identified and in December 2022, we awarded a grant to fund the service for a further three years. The service was set up with the aim of building staff resilience which in turn leads to improved patient experience.
In addition, the Covid-19 emergency appeal fundraising provided both rapid funding during the peak of the pandemic and funded an extensive refurbishment of staff areas in the hospitals. This included: