Large project grants for research
We want to help advance research focused on health-related problems of local and international significance and which supports the delivery of safe and compassionate care to patients. We'd love to hear your ideas and proposals.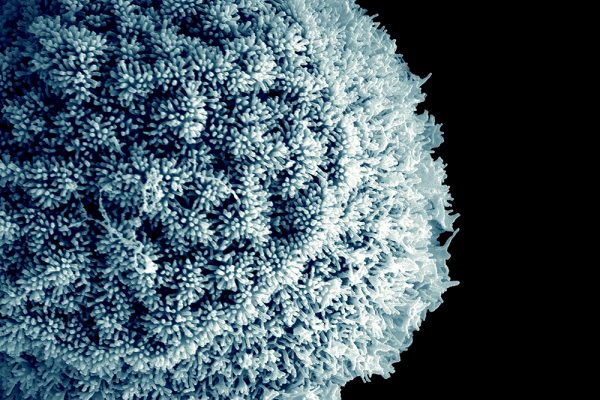 Level of funding: £50,000 – £500,000
Duration of funding: Up to 3 years (4 years when the request is for a PhD studentship)
Purpose: To support innovative and original research focused on health-related problems to generate research outputs of international significance which could form the basis of substantial ongoing support from other funders.
We're interested in applications that have an original and important question, supported by prior publication and/or preliminary data, that can be developed over a maximum of 3 years (4 years if a PhD student is requested) to generate research findings of international significance and which could form the basis of ongoing support from other funders.
In your application, we'll look at:
Your track record as a researcher, relative to your career stage and area of speciality
The originality and significance of your research idea within its field
The approach and feasibility of the proposed work
Leverage of local research and clinical networks (where appropriate)
Expected research outcomes, and potential for future funding
The preliminary or published data that supports your hypothesis
Who can apply 
As Lead Applicant, you'll need to hold a post at one of the following organisations:
Barts and The London School of Medicine and Dentistry at Queen Mary University of London
Barts Health NHS Trust hospitals
City, University of London School of Health Sciences
For the duration of the award, you must have either:
An academic, clinical or research post and receive your salary from one of the organisations listed above rather than from another research grant. If you have a clinical post, you must have protected time for research.
A personal award or fellowship that provides your salary
You can apply with up to 3 co-applicants. They may be external to your organisation, but you'll need to explain why their specific expertise is needed.
Applications will only be considered for projects that are centered at one of the organisations listed above.
Please note that you are not eligible if you are employed as a postdoctoral researcher.
What we offer
Please see the Barts Charity Grants cost policy for what types of cost can be requested.
How to apply
Our Funding and Impact team are here to work with you and can offer advice and support. We encourage you to contact us before you submit a preliminary application. 
Contact the Funding and Impact team
Stage 1: Preliminary Application
Complete a preliminary application via our online application form. Your application will be assessed for suitability for this scheme by our Grants Committee.
If your preliminary application is successful, we will invite you to submit a full application. We aim to let you know the outcome of your preliminary application within 10 weeks of the deadline.
Stage 2: Full Application
If you are invited to submit a full application, we'll email you a link to our online application form, along with the relevant endorsement documents. You should ensure the application is fully costed and agreed by the Queen Mary Joint Research Management Office (JRMO), or the City, University of London, School of Health Sciences Research Support Manager.
Deadlines
We have two calls for Large Project Grants for Research a year:
| | | |
| --- | --- | --- |
| Preliminary application deadline | Full application deadline | Committee meeting |
| 10 May 2022 | 14 July 2022 | Autumn 2022 |
| | 6 October 2022* | Spring 2023 |
| | | |
*From October 2022, we will no longer require preliminary applications for this scheme. You may apply directly to the full application stage. The form will be made available from the end of July 2022.
 Funding decision and review
The Barts Charity Grants Committee makes the funding decision on Large Project Grants for Research applications. The Grants Committee are supported by assessment and recommendations from external peer-review and the Barts Charity independent Scientific Review Panel. You will have the opportunity to provide a rebuttal to external peer-review comments on your application before Grants Committee consideration.
How colleagues have used Large Project Grants for Research