New £6.8m centre of excellence to transform care for mums and babies
An exciting new project is underway to redevelop women's and maternity services at Whipps Cross Hospital and vastly improve the experience for expectant mothers and their families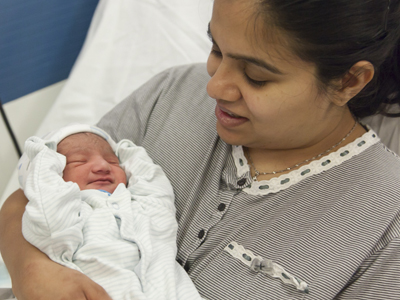 The project, set to complete in 2020, aims to meet a growing need for women's health services as East London is seeing a rapidly increasing birth rate – expected to grow by 33,000 in the next four years.  And mums-to-be in the local community have the highest proportion of high-risk pregnancy of any population in the UK.
The current facilities, built in 1974, have been described as "cramped" and "aging" by some mums, with some choosing to give birth elsewhere after visiting the hospital early in their pregnancy.
The new women's health centre will have capacity to handle the increase in birth rate and bring the facilities up to the same standard as the well-recognised maternity care at the hospital. The two year project will remodel seven areas including the antenatal clinic, the labour ward and the special care baby unit, including better facilities for parents staying overnight. An emergency corridor will link the maternity unit and the main hospital – a short journey that currently requires an ambulance.
It's expected that 50,000 local women will benefit from these improvements over the next 10 years
Crucially, the centre will span both service delivery and research, helping to meet the demand now and in the future for mums and their children across East London, while enabling research of potential national and international benefit. There will be dedicated space for a  laboratory with research staff so the Barts Research Centre for Women's Health – started with £2m Barts Charity funding earlier this year – will be able to recruit more expectant mums and expand their research power.
This new network of clinical maternity researchers across London will be the largest in Europe and, long-term, worldwide. It will drive population-wide translational research focused on tackling problems disproportionately affecting East London mothers and their babies – such as diabetes, excessive bleeding, and dietary problems.
It's expected that 50,000 local mothers will benefit from these improvements to the Whipps Cross maternity and neonatal unit over the next 10 years, with many more likely to benefit from the new research opportunities. And together with the other maternity facilities operated by Barts Health NHS Trust, the new Whipps Cross centre will be part of the biggest  maternity service in Europe.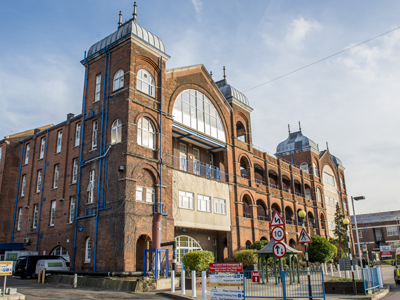 Fiona Miller Smith, our Chief Executive says: "We're delighted to have funded this hugely exciting new project at Whipps Cross. It is set to have a huge impact on the local population, supporting mothers and children of East London.
"It also builds on our previous £2 million funding to establish the Barts Research Centre for Women's Health, and we're confident that it will give them a greater reach to ensure significantly improved care and outcomes for mothers across the UK."