Pollution reaches the placenta in pregnant women, study finds
In a study funded by Barts Charity, researchers found pollution particles in the placentas of East London mums-to-be, showing that matter from air pollution can move from the lungs to other organs, and even potentially reach unborn babies.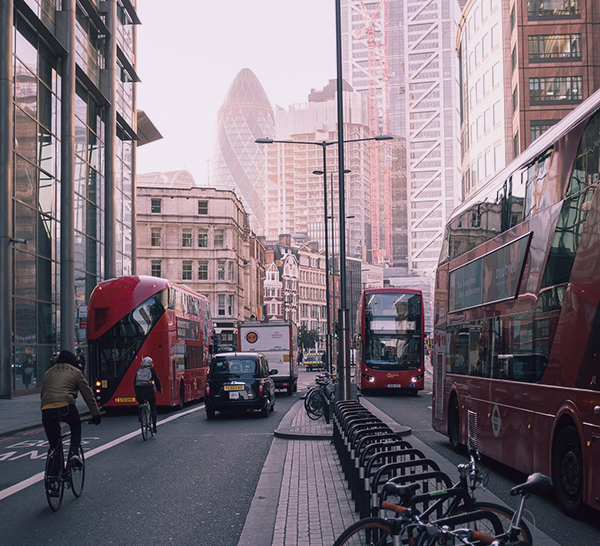 "Our study shows for the first time that inhaled… air pollution travels in the blood stream, and is taken up by important cells in the placenta," says lead researcher Professor Jonathan Grigg from Queen Mary University of London. "We hope that this information will encourage policy makers to reduce road traffic emissions in this post lockdown period."
In the research, led by Queen Mary University of London, 15 consenting healthy women donated their placentas – the organs that develop in the uterus during pregnancy to connect mother and baby – following the birth of their children at The Royal London Hospital.
The researchers found pollution exposure in 13 of the women, with levels above the annual mean limit set by the World Health Organisation (WHO). Black particles that closely resembled those from pollution were found in placenta cells from all 15 women, appearing in an average of 1% of the cells which were analysed.
The majority of particles found in the placenta cells were carbon-based, but researchers also found trace amounts of metals. Analysis of these nanoparticles strongly suggests that they came mainly from traffic-related sources.
Published in the journal Science of The Total Environment, the findings demonstrate that inhaled particulate matter from air pollution can move from the lungs to other organs, including certain cells in the human placenta, and potentially the foetus. However, the researchers say that further research is needed to fully define the direct effect that pollution particles may have on the developing foetus.
Fiona Miller Smith, Chief Executive of Barts Charity says: "This is an incredibly important study and immensely relevant to mums-to-be in our local community, indeed in any urban community anywhere in the world.
"In the current climate it can be hard to see beyond COVID-19 and so we are particularly proud to have funded this vital work and truly hope that it will lead to greater awareness of the risks of pollution to the unborn child."