24-hour club night fundraiser for Bruce Springsteen fans
Jon and Hannah are sharing their love of Bruce Springsteen with fans across the world by hosting a 24-hour online DJ set playing Springsteen songs only. Instead of selling tickets, they are asking fans to donate to their fundraising page to support those affected by the COVID-19 crisis.
Husband and wife team, Jon and Hannah of popular Springsteen blog, Burgers & Bruce, run their Bruce Springsteen club nights across the country but were forced to cancel future events as a result of COVID-19. Instead of disappointing Springsteen fans, they moved their club nights online.  Thanks to his job as a DJ, Jon could still make the experience feel authentic by using his mirror ball and a haze machine.
After the first couple of online club nights, Jon joked to Hannah that they should hold a 24-hour DJ set, in honour of Springsteen's well-known marathon performances. Hannah took him at his word and suggested they raise money for charity at the same time. Jon's sister is an NHS doctor at Newham hospital, working on the frontline of the COVID-19 crisis, so they wanted to support her and her colleagues across the Barts NHS Trust.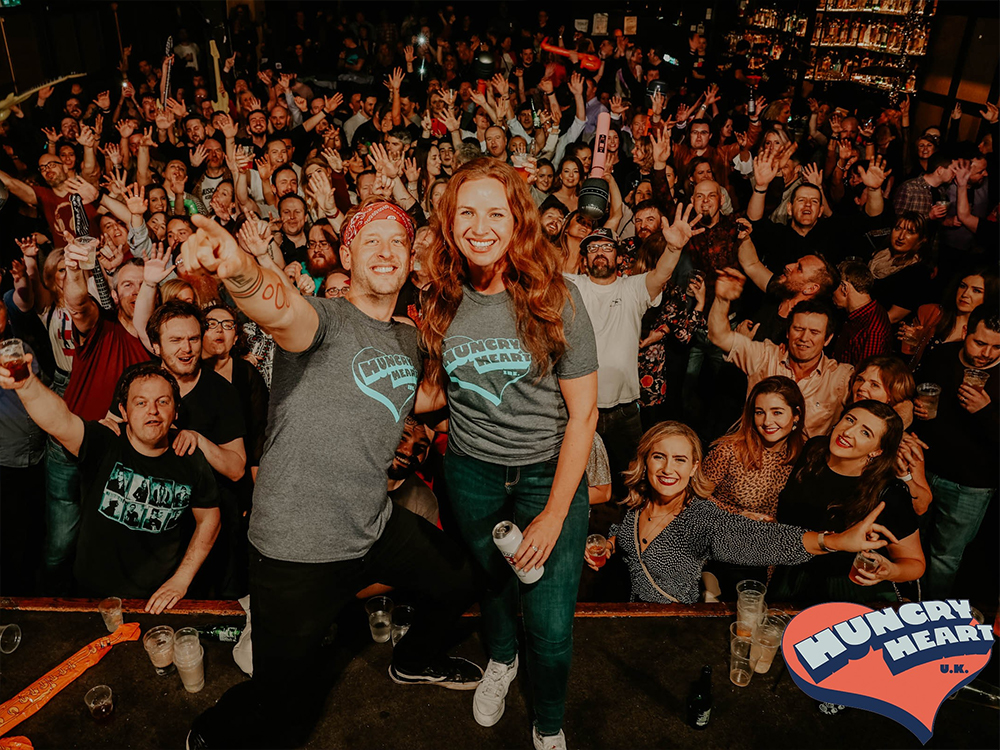 On the night, Jon and Hannah are taking requests to help raise extra money. For £30, they'll shout out to one of their fans, but for £300, Jon and Hannah will help a fan propose to their partner live on air. No one has taken them up on this offer so far, but it could happen on the night!
Jon says, "What better way to propose to your significant other than via The Boss's music! I'm sure it's only a matter of time until we get our first engagement donation…  Regardless, we are both super-excited (and terrified!) at the prospect of DJing Bruce for 24 hours straight and hopefully raising a good amount of money for a charity that is so dear to our hearts."
The Bruce Springsteen-athon is taking place on Saturday 2nd May from 1pm and you can join by going to the Hungry Hearts website.
Thank you Jon and Hannah!