Wellbeing hubs needed for NHS staff
Prior to the pandemic, there were very few permanent spaces across the Barts Health NHS Trust hospitals for staff to decompress, away from patients and clinical areas.
In response to the first surge of Covid-19, temporary health and wellbeing hubs were set up at each hospital site and were used heavily throughout the pandemic. They received extremely positive staff feedback, for example, 98% of staff surveyed at Whipps Cross Hospital agreed that a permanent staff support space should be established.
Thanks to generous donors to our Emergency Covid-19 Appeal, we were able to make this a reality with almost £1 million funding. Now, two years on from the first UK lockdown, each of the Barts Health hospitals has its own permanent wellbeing hub.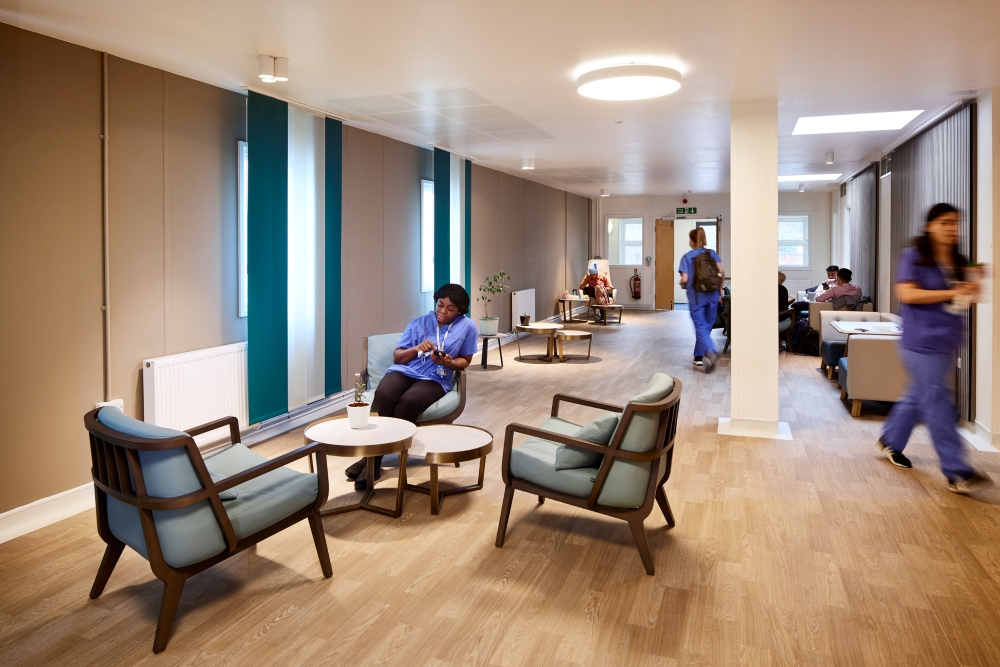 Wellbeing hub benefits
These spaces will benefit all 24,000 staff members and contractors at Barts Health. They have the potential to increase staff resilience, and reduce the significant risk of staff burnout leading to long term leave or even worse, staff considering leaving the profession. It's anticipated that by improving relaxation spaces for Barts Health staff, they will have greater capacity and capability to provide safe and compassionate care to patients. 
The hubs were beautifully designed by architects, in consultation with colleagues. They offer a tranquil haven from the hospital and clinical work environment, and work is not encouraged in them. Spaces like this are extremely rare within the NHS. Wellbeing Lead, Geraldine Cunningham, says: "The hubs are just beautiful, relaxing spaces and I've never seen anything like them in my 40 years working in the NHS". 
The hubs have separate side rooms which can be used for psychological support sessions. They also have hot and cold drinks and snacks available. The hubs are already being used in a variety of ways; for individual rest and reflection, social gatherings, group activities like yoga, and sign-posting to other support services.  
Staff member Anhar Ali, MSK Service Manager at Mile End and The Royal London hospitals says: "Staff are so excited to have space that we've never had before. I think they will make colleagues happier. They will feel appreciated because their hard work has been acknowledged and they've been rewarded with this nice space where they can come and relax. Thank you to all the people who've donated – I don't think you realise what a difference it's going to make for staff." 
"I've never seen anything like these hubs in my 40 years working in the NHS."
Geraldine Cunningham, Wellbeing Lead, Barts Health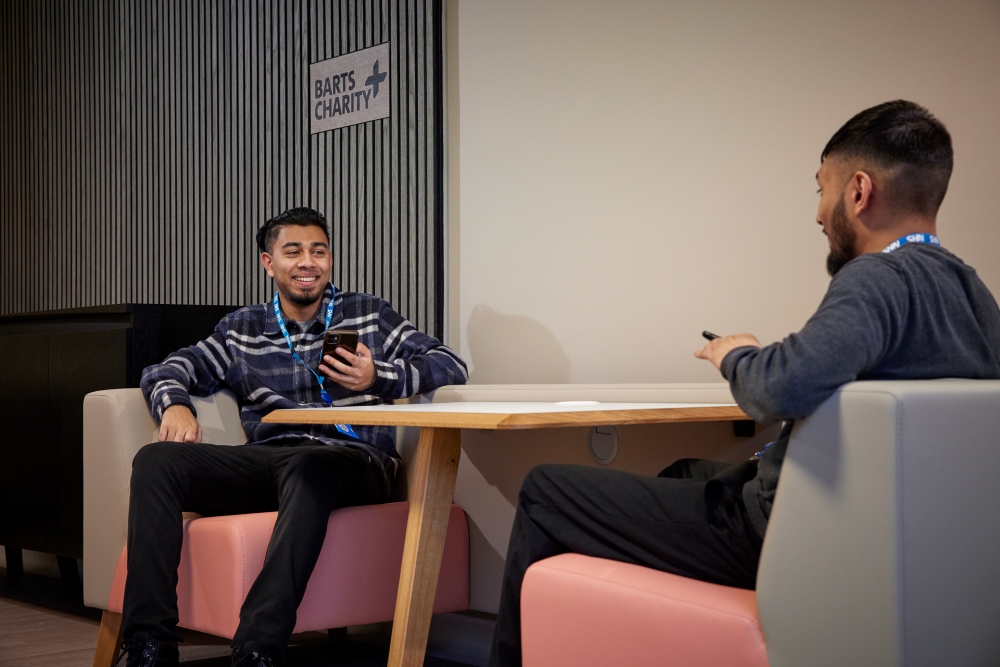 Where to find the staff wellbeing hubs
The Royal London Hospital – 9th Floor North Tower
St Bartholomew's Hospital – The Guild Room, Peggy Turner Room, James Gibbs Flat – North Wing
Whipps Cross Hospital – 3rd floor Medical Education Centre Dining Room in Willow Lodge
Mile End Hospital – Former Bilingual Offices on the 2nd Floor of the Study Centre
Newham Hospital – Ground floor, former café space in St Andrews Wing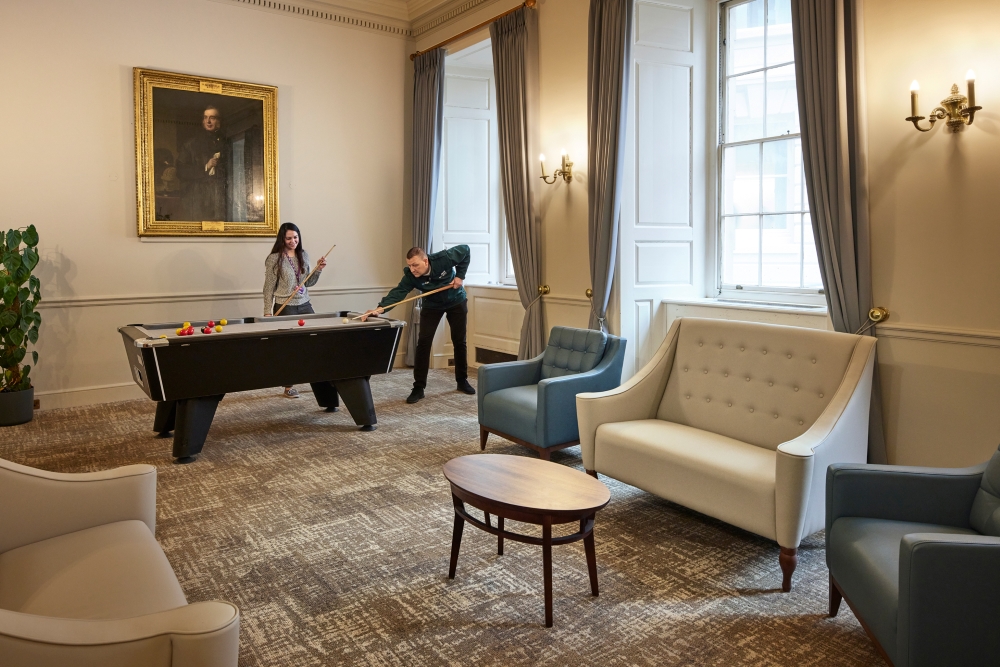 Thank you to all our donors
We would like to say a huge thank you to every person who donated to our Emergency Covid-19 Appeal and a special thank you to Capula Investment Management. These permanent wellbeing hubs will create a long-lasting legacy of the generous donations which were given to support our NHS at its darkest time.  
You can find out more about how we have helped improve NHS staff facilities through our Covid-19 emergency appeal.