Asthma in the UK
Breathing may seem like a simple task for most, but for those struggling with asthma breathing normally can be a struggle.
The UK has 1.1 million children who suffer from asthma, making it the most common long-term medical condition among children. This equals an average of three asthmatic children in every classroom.
Annually, over 25,000 children are admitted to hospital for asthma care. The UK has a higher rate of asthma deaths in children than the rest of Europe, for reasons that are currently unclear. The underlying causes of asthma deaths are preventable in 65% of cases when medication is taken properly.
Asthma is a very common long-term lung condition that affects the airways that carry air in and out of your lungs. An asthma attack can occur randomly or as a result of exposure to certain triggers like pollen, pollution, colds and flu.
An engaging and interactive programme
In 2018, Barts Charity awarded £458,000 for a pilot study on how to help children manage their asthma better.
A team at The Faculty of Medicine and Dentistry, Queen Mary University of London, studied asthma in secondary schools in London and found that asthma control and medicine use were problematic. Children did not feel comfortable using their inhalers due to embarrassment and being misunderstood by others. Other children and teachers were also perceived to be unaware of why an inhaler is needed.
To improve asthma management, the team developed an engaging and interactive programme based on these findings. Over the course of six months, Jonathan Grigg, Professor of Paediatric Respiratory and Environmental Medicine at Queen Mary University of London, and his colleagues worked with 15 secondary schools in London.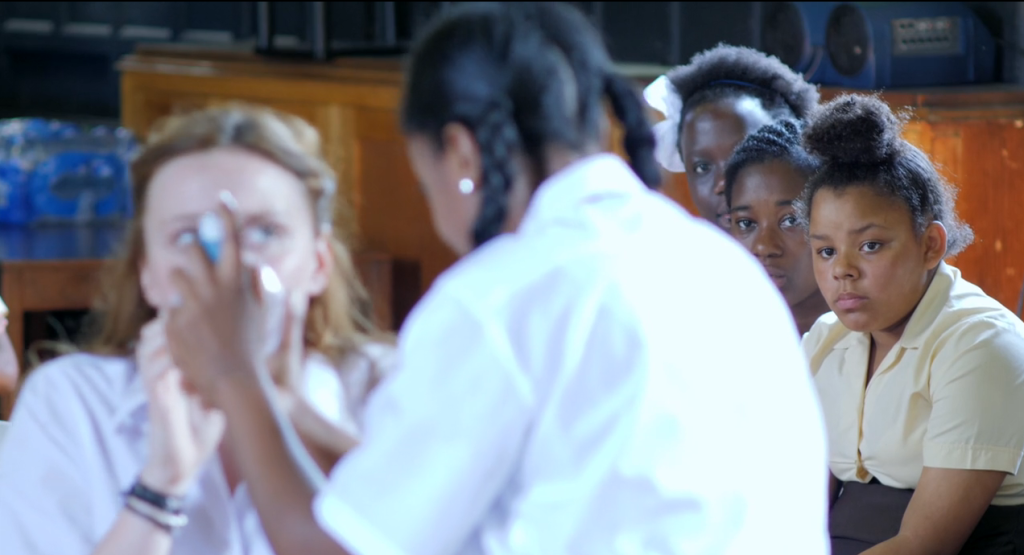 Specifically addressing obstacles
The programme was a combination of workshops and theatre performances. The team discovered that delivering both workshops and theatre performances increased knowledge and medication adherence, but simply providing one or the other did not have the same effect.  
The workshops included entertaining and informative activities designed to specifically address the obstacles to effective asthma management. Children were told about role models who live with asthma such as footballers David Beckham and Frank Lampard. Complementing the workshops, a theatre performance has been developed to engage all children in issues around asthma.   
The thought-provoking storyline centres on a character with asthma who doesn't tell anyone about her condition for fear of what others will think – and who has a severe episode of asthma as a result. After the performance, actors stay in character and discuss the issues raised with children in the audience.  
Beneficial to all students
The team reports that with more support, in-school education could be very beneficial to all students, not just those with asthma. The students with asthma felt more understood and accepted by their peers and their peers learned more about their classmates' conditions.   
Read about the UK's first air pollution clinic for children which we have funded.