A terrifying accident
Last year, Chris experienced a life-changing accident whilst climbing in the Alps. After tumbling 50m down the Matterhorn mountain, his friends helped him get emergency care at a local hospital. "I don't remember the first two months" he says, "but I'm told that I spent 8 days in a coma and had three bleeds on the brain".
Chris was later repatriated to his local Homerton Hospital, but needed to be transferred to The Royal London Hospital for two operations to remove a broken and infected bone. One year on, he is still under their care.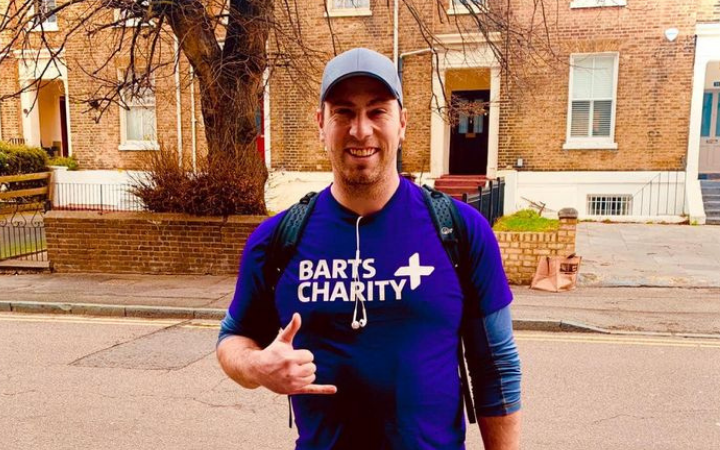 An important discovery
"The fractures team at The Royal London are just remarkable" says Chris. "For the past 10 months I was wearing 'scaffolding' on my leg, but when it was removed, I wanted to do a fundraising walk to thank the hospital." 
In November, to mark the anniversary of his accident, Chris completed a half marathon (23km) walk around East London, taking in the Homerton Hospital, The Royal London Hospital and the Stratford Olympic Park.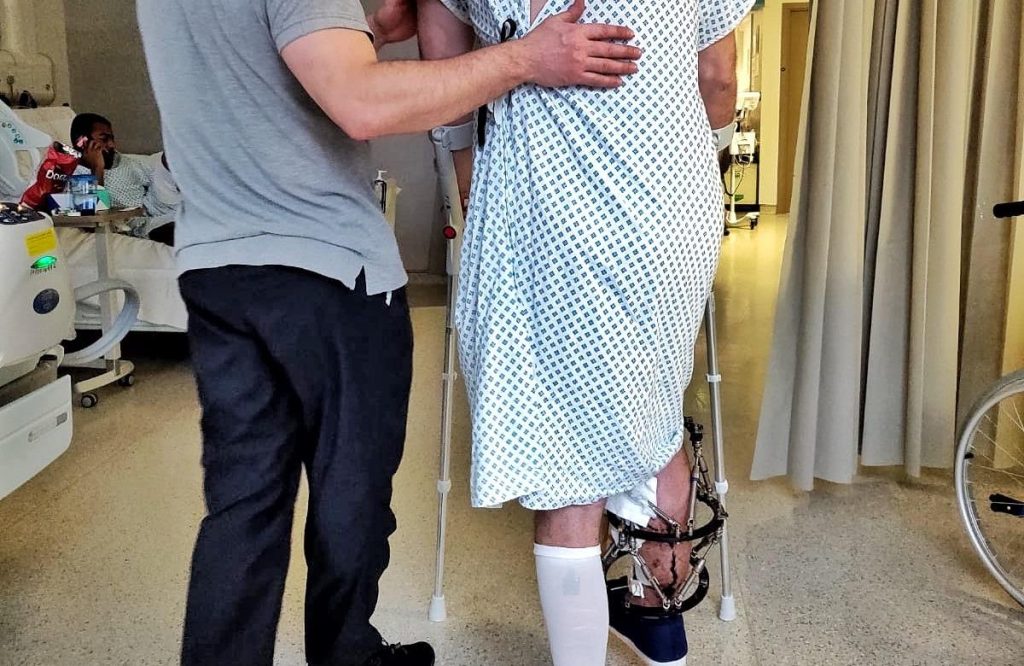 Inspired to go into medicine
Having raised over £1,400 so far, Chris is donating the funds to our Christmas Gift Appeal. He says:
"Thanks to my generous friends and family, and the help of social media, more than 70 different patients will receive a gift if they're in a Barts Health NHS hospital over Christmas. I left The Royal London Hospital in early December but I can't imagine what it would have been like to spend Christmas there."
The ex-Royal Marine adds: "My overall aim is to raise a minimum of £10,500 to repay just a small amount of the care given to me at the three hospitals that looked after me when I almost died last year. The treatment I received at all three hospitals has actually spurred me to go into medicine as a career."
Thank you to Chris and his supporters for raising this fantastic amount, which will spread some Christmas joy to local hospital wards.