2023 Update:
Lizzi has gone from strength to strength in 2023. Lizzi has represented Team GB at the Para-Cycling Track World Championships, alongside her partner Amy Cole, a 20 year old Welsh Cyclist with an exciting career ahead of her.
On 3 August, they took home bronze in the Women's B 1km Time Trial and on 8 August they won Gold with a fantastic effort in the Mixed B Team Sprint with Neil Fachie and Matt Rotherham. Following this, Lizzi then changes to the 2023 Para-Road World Championships for another 2 races with pilot, Corrine Hall.
Reflecting on the first race, Lizzi shared, "this bronze medal means so much to me. To think that 6 years ago I survived an 8 week coma on life support from food poisoning, with multi-organ failure, including my heart, despite the odds being well and truly against me. This success at the World Championships is a testament to all of those involved in my care in 2017, from senior consultants through to the physios and the ward staff who gave me encouragement during my rehab. I am so grateful for my second chance at life."
In 2017, 19-year-old Lizzi was hospitalised after contracting the bacterial infection, E.Coli. She was rushed to her local hospital for treatment. As her health deteriorated, doctors made the decision to use the SHOCK app, funded by Barts Charity.
The app, the first of its kind in the UK, allowed Lizzi's clinicians to send an alert to heart experts at other hospitals. They were invited to join an urgent conference call to discuss her treatment options, which ultimately led to her transfer to St Bartholomew's Hospital.
"I am confident that Lizzi would not be alive without that treatment at St Bartholomew's Hospital."
Alistair Proudfoot. Critical Care Consultant, Barts Health NHS Trust
11 days into her illness, Lizzi showed signs of both cardiogenic shock and neurological involvement, meaning her heart, brain and other vital organs had been affected. At this stage, Lizzi's prognosis was poor. "I was in a coma, my heart totally failed and I couldn't breathe. I was on full life support," she told us.
An external heart and lungs
With limited options remaining to save Lizzi's life, the team at St Bartholomew's Hospital made the decision to trial the use of an ECMO (extracorporeal membrane oxygenation) machine. The machine is a form of life support that acts as an external heart and lungs for critically ill patients. It allows failing organs to rest and regain strength, reducing strain on the body.
Over the course of 96 hours, Lizzi was treated with a combination of the ECMO machine and highly specialised heart medication. With the help of this treatment, Lizzi's heart began to beat on its own.
"I was told 'we have every machine plugged into Lizzi apart from the microwave!'"
Trevor, Lizzi's father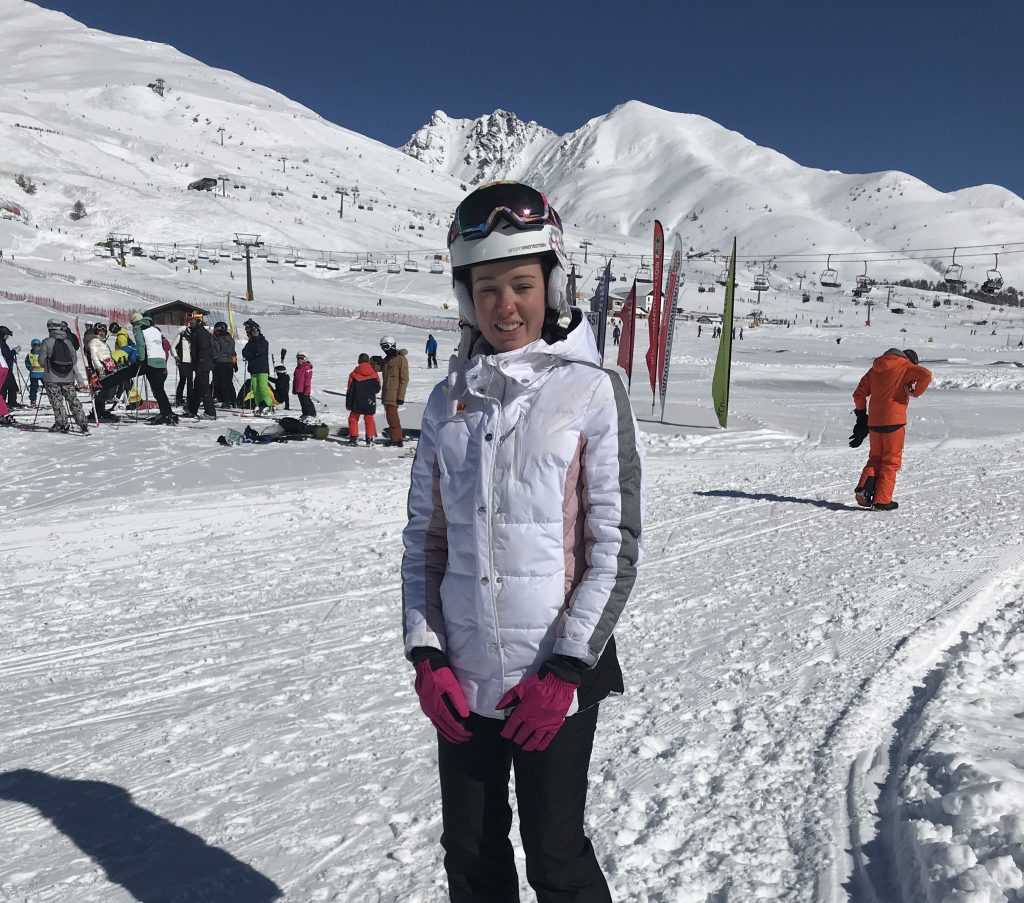 However, Lizzi's most remarkable achievement is her cycling career, as she is now a Team GB athlete. She competes as part of a tandem pair, with a sighted person, known as a pilot, seated in front to steer. When we caught up with Lizzi, she was training for fifteen hours a week in preparation for her first Para-cycling Track World Championships in Paris. Since then, Lizzi made her Team GB debut, claiming a silver medal in her event alongside her pilot, Corrine Hall. She told us: "This is world level. It's all a huge testimony to Barts because my heart totally failed. For me to be doing the level of exercise I do is amazing".
Reflecting on her illness, Lizzi and her family praise the hospital staff for the care and compassion shown towards them.
"It is something that I will never be able to repay. They really did demonstrate and deliver absolutely nothing less than gold star patient-centred care."
Trevor describes the treatment that saved Lizzi's life.
The family would particularly like to thank Lizzi's doctor, Simon Woldman, and Critical Care Consultant, Alistair Proudfoot, who took charge of Lizzi's care and stayed at the hospital after his shift to be there for her. Although Lizzi has no memory of her treatment or Alistair, Trevor shared that he hopes one day Lizzi will meet him with a medal around her neck: "That that's what it's all about."
To thank those who cared for Lizzi, dad, Trevor, ran this year's Royal Parks Half Marathon for Barts Charity. He beat his fundraising target, raising an impressive £905. His fundraising will help us to fund more life-changing healthcare innovations, just like the SHOCK App, which helped save his daughter's life.
Whilst we're saddened by what Lizzi went through, we are so encouraged to see our funding in action saving lives at Barts Health NHS Trust. Thank you to our donors for allowing us to fund such vital projects.
We would like to thank Lizzi for her bravery in sharing her story. She is an inspiration to us all and we wish her the best of luck with her already fantastic cycling career. Huge congratulations on your World Championships medal, Lizzi!
Support transformational healthcare
Donate