Comfort for patients and their families
"As part of our improvement work, we held a 'Big Conversation' at the hospital to share ideas about what would make a difference for patients and families. The idea of the 'comfort pack' was suggested there, and we decided straight away that we must make it happen," says Claire Davis, who is head of the Quality Improvement Team at Barts Health NHS Trust..
"When patients are dying, sometimes their relatives find that they need to stay at the hospital overnight, even though they had not planned to."
To make this stressful time as comfortable as possible, family members are given a pack of toiletries and practical guides to car parking, canteens and other hospital facilities. This means that family members of patients in end-of-life care can focus on their remaining time together, rather than being distracted by a lack of basic essentials.
Running to fundraise for Barts Charity
Last year, Claire helped to produce around 25 packs. She hopes her fundraising will do even better this year. "Even though I don't look like much of a runner, this will be my fourth half marathon, and my third Hackney Half. I love running, and I have never regretted going out for a long run," says Claire.
"In training for this year's Half, I trained alongside a friend who just ran the London Marathon. Unfortunately, this meant I increased my miles too quickly and have ended up with very painful shins." But Claire is so committed to her fundraising, she won't let that phase her. "The difficult bit about training at the moment is I have to balance the need to let my legs heal with my desire to go out and cover even more miles.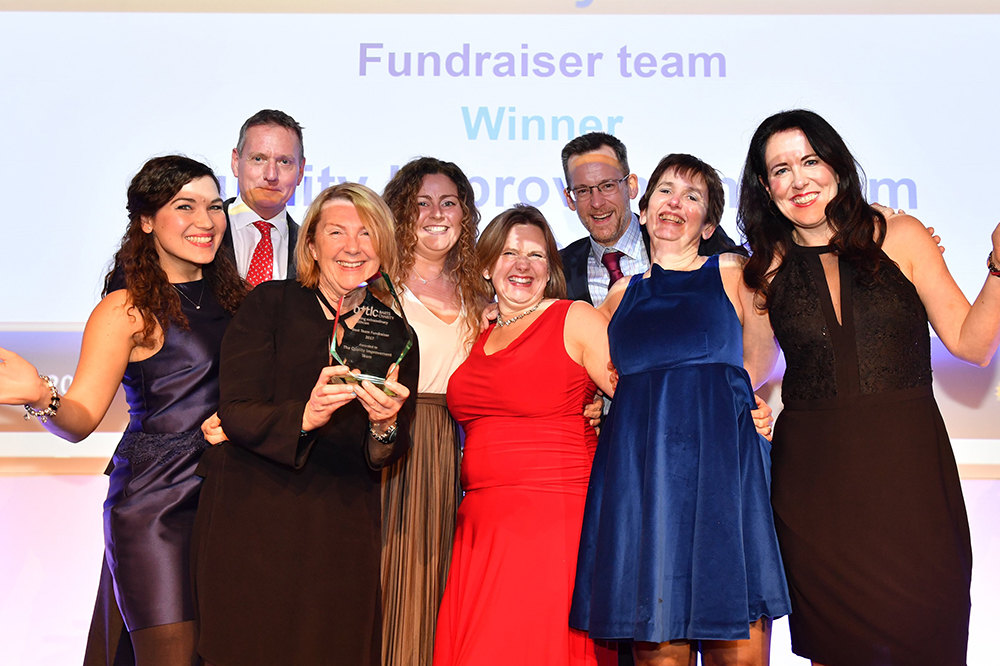 A team effort
The entire Quality Improvement Team have been enthusiastic fundraisers. They've held bake sales, Catriona ran the Santa Run in December, and Claire has taken on many half marathons. In February, they were recognised by the charity at the Barts Health Heroes awards as Best Fundraiser Team.
Thank you to Claire and all your team for your thoughtful way of improving care for patients and families at an extremely difficult time.
If you've been inspired by Claire's story and want to take part in a challenge, see here how you can get involved.