A dedicated outpatient area
The Gillian Hanson Centre at Whipps Cross Hospital is a dedicated outpatient area providing specialist diabetes and endocrine care to patients. The busy centre sees over 1,200 patients a year from the local area and it's expected that this figure will increase year on year.
The Centre provides a full range of consultant, nurse and dietician-led outpatient services such as a foot clinic, insulin pump clinic, young adult clinic and nutritional advice.
However, the environment required extensive modernisation to match the improved service and to present it as 'best in class'. This is particularly important for younger patients with whom trust, confidence and accessibility is crucial to the collaborative ways of managing the patients' conditions.
In 2021, Barts Charity used Mrs Blanche Broomfield's kind legacy donation to improve the Gillian Hanson Diabetes Centre. The donation has reinvigorated the existing service and environment for diabetic patients at Whipps Cross Hospital through a full renovation of the entire unit. The new design reflects the modernisation and quality of the service, providing a clinically safe, welcoming and comfortable environment for patients and staff.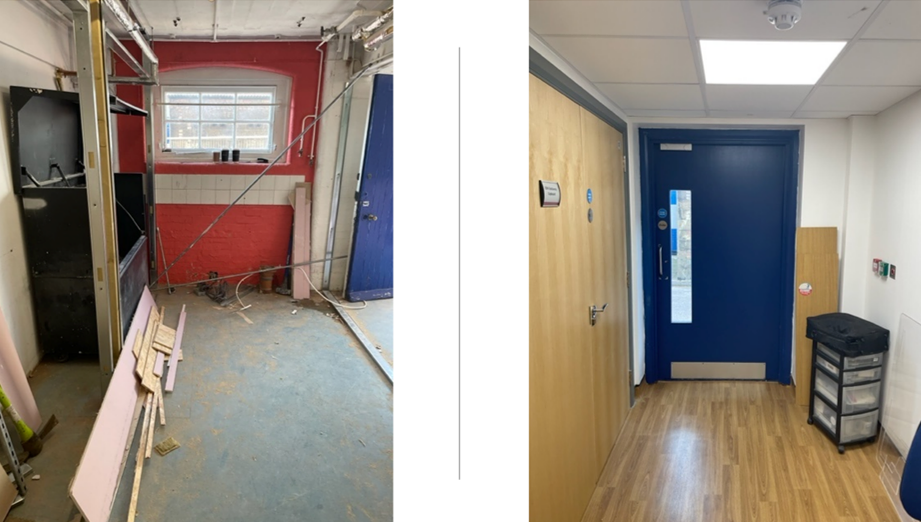 Renovation of patient spaces
Additional clinical space and consultation rooms have been installed throughout to meet the growing needs of the service. A new and improved entrance and waiting area have enhanced accessibility and the walls and new vinyl flooring are now in line with infection control. The installation of an air ventilation system has further improved the environment for patients and staff.
The Broomfield Diabetes and Endocrine Educational Suite
One of the most significant changes has been to the Educational Suite. This important space, where Diabetes Consultants and Diabetes Specialist Nurses (DSN) run specialist teaching sessions to all members of staff and patients, has been relocated from the basement to upstairs to provide better access. In honour of the donor, the space is now known as The Broomfield Diabetes and Endocrine Educational Suite.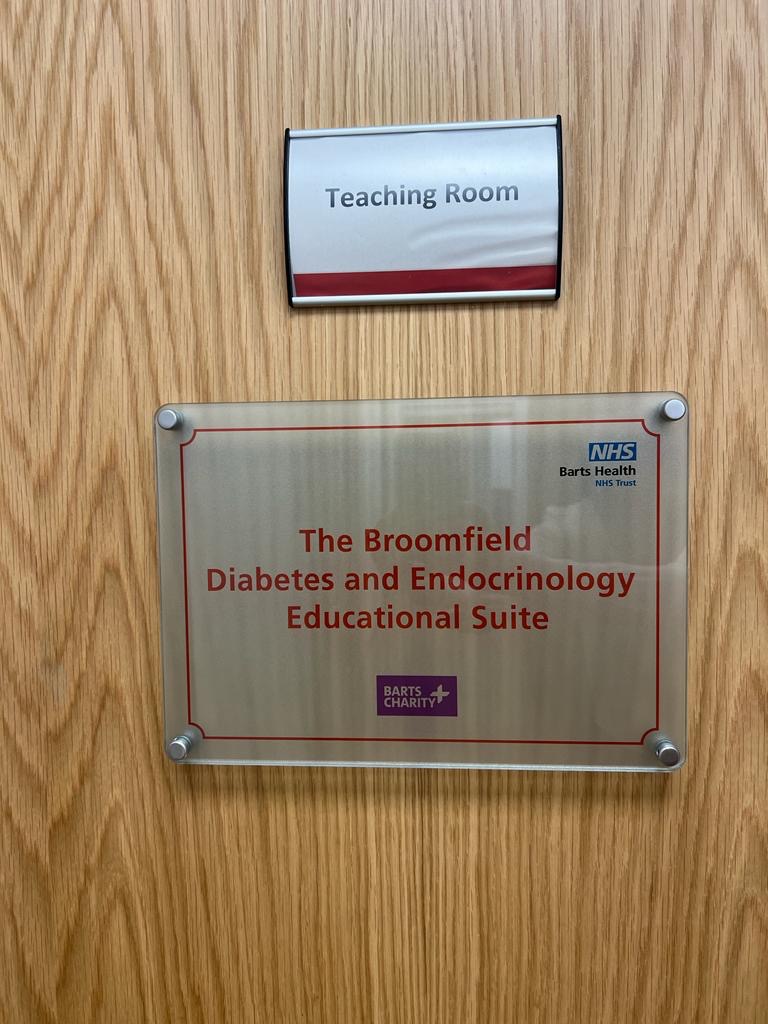 A new staff wellbeing room
A new staff wellbeing room has been introduced in the basement, which allows clinicians to have some space to relax away from patients during their working day and has received a positive response.
A huge thank you to the Broomfield family
The Gillian Hanson Centre will continue to run as the expert hub of the diabetes and endocrine services at Whipps Cross Hospital. The improved facilities will support the team with delivering quality patient and staff care along with education and training sessions for clinicians. We would like to extend a warm thank you to the Broomfield family for their generous legacy donation of just over £393,000 which will continue to be felt for many years to come.