A wide range of Covid initiatives
Nearly a year to the day since lockdown began, we can proudly reveal that we've invested more than £7m to support the NHS during the pandemic.
We've funded a wide range of Covid initiatives, providing practical and emotional support to frontline staff and patients. This is thanks in large part to the generous response to our Covid Appeal.
We have spent more than £4.5m on projects to promote staff wellbeing. We hope this will help relieve the extreme emotional and psychological stress that staff have endured over the past year.
Providing basic food and hygiene supplies
In the early days of the pandemic, our funding was used to buy basic food and hygiene supplies for staff who were too busy or wearing too much PPE to be able to take proper breaks. Some teams used the money to create temporary rest areas for exhausted staff to unwind. Other staff members benefitted from electronic bikes and secure cycle storage meaning they could cycle to work and avoid public transport.
"I would like to wholeheartedly thank the staff at Barts Health for their hard work and dedication, and Londoners for their generosity."
Sadiq Khan, The Mayor of London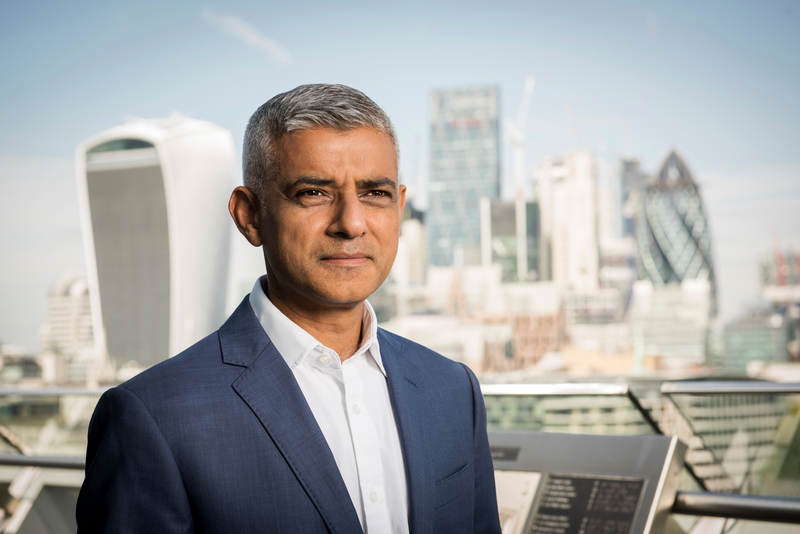 Praise from the Mayor
The Mayor of London, Sadiq Khan, said: "Our NHS staff have been on the frontline of this pandemic. 
On behalf of all Londoners I want to thank them for going above and beyond during what has been a 
deeply
 difficult time
.
"We owe our doctors, nurses, and healthcare workers a debt of gratitude, and I'm 
really
 pleased that Londoners and our businesses have come together to show their appreciation by supporting Barts Charity
. 
I would like to 
wholeheartedly
 thank the staff at Barts Health for their hard work and dedication, and Londoners for their generosity
."
Staying connected with loved ones
For local families, iPads provided to Covid patients stuck in hospital have made a huge personal difference. Some patients have met new family members for the first time over video call. Others have been able to celebrate their birthdays from their hospital bed. For many, the iPads have been the only way relatives have been able to say goodbye to loved ones.
Scarlett Gillespie was part of the Patient and Family Liaison Team at Royal London Hospital. She says:
"Being able to facilitate video calls with family and friends of patients during the second wave of the pandemic has been a real privilege. I have had the opportunity to visit many patients, in hospital for various reasons and lengths of stay. Some patients have had long stays on the Intensive Care Unit and reconnecting them with their families after being apart, with no contact for over 5 weeks in some instances, was really special. I've also helped make calls where patients are meeting new arrivals – one patient met their nephew for the visit time. They were so pleased to meet them and called me over for an introduction too. The calls provide lots of really special moments in these extraordinary times."
Supporting staff wellbeing
Longer-term, a significant bulk of the charity's funding has been used to create permanent "wellbeing hubs" in the hospitals. These hubs provide staff with somewhere to relax and decompress after a stressful shift. As of 2022, the wellbeing hubs are complete in all Barts Health Hospitals.
We have also funded a brand-new Psychological Support Service for staff to easily access mental health support as and when they need it. Each of the five hospitals in the Trust now have access to a dedicated psychologist. We're pleased to announce that two years on from its creation, we have awarded a grant to fund a further three years of support to the Team Barts Health Psychological Support Service.
Carla Croft is the consultant clinical psychologist brought in to establish the service. She hopes that by basing the service within the hospitals themselves, more staff will be encouraged to come forward.
"We know that healthcare workers are one of those groups who struggle to ask for help. It is my true belief that the most impactful thing we can do to ensure high quality patient care is to care for the needs of our NHS people who are working tirelessly to look after patients."
Covid-related research projects
Supporting the staff working tirelessly in the hospitals has been a major priority. However, we've also been able to invest more than £2.2m in Covid-related research projects. Some of this research is ongoing and won't conclude for some time.
One study has already revealed that a single dose of vaccine is 
highly
 effective in people who have had Covid
. 
Other studies will examine why some groups of people are particularly 
badly
 affected, the role of vitamin D, and the impact of the pandemic on nurses who are 
just
 starting out in their careers
.
Read more about our Covid Appeal impact