A knitting hobby transformed
Whilst staying at home during the first 2020 national lockdown, Aneeta was inspired by an initiative on social media to put her knitting hobby to good use by. Knitters around the UK were knitting hearts for their local hospitals. One heart to be given to a Covid-19 patient and another given to their loved ones. The hearts would help maintain a connection when in person visits to the hospitals were not possible.
As a keen knitter, Aneeta got started straight away. Aiming to knit 100 hearts, fundraise for the hospitals close to her heart and help as many patients possible. Aneeta surpassed her target and 400 hearts later decided to keep knitting to meet her new 500 hearts milestone.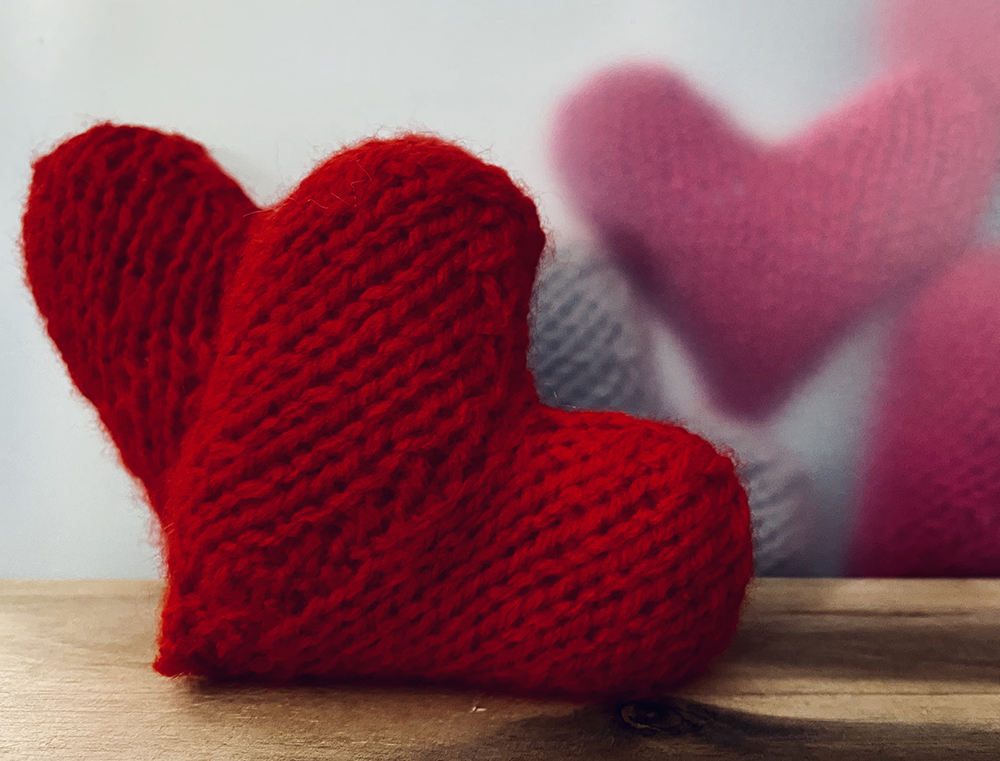 "I have always been an avid knitter; however, this is the first time I am raising money for a place so close to my heart."
Aneeta
Aneeta's personal connection to Barts Health NHS Trust
Aneeta has spent long periods of time in hospital throughout her life due to chronic pain and knows that it can be an isolating and lonely time. To say thanks she also wanted to raise money to support the NHS staff who have looked after her when she's been unwell.
It therefore felt natural to support our emergency Covid-19 appeal, as the staff at Barts Health NHS Trust continue to support her as she manages her illness. On top of this, Aneeta previously worked as a Senior Biomedical Scientist in the Microbiology and Virology department for over 20 years in hospitals including The Royal London Hospital and St Bartholomew's Hospital.
Aneeta says: "I have always been an avid knitter; however, this is the first time I am raising money for a place so close to my heart. One little donation can change so much. Well in this case, one little heart can make all the difference."
To motivate her to reach her goal, Aneeta asked family and friends for donations to our emergency Covid-19 appeal and she raised over £2,000 Thank you, Aneeta.
Continuing to show her support
Following her successful knitting fundraiser, Aneeta didn't stop there. Aneeta was on hand to support our Barts Charity #WearTheBadge campaign, sharing her connection to the trust and choosing to wear a badge as a symbol of her continued support.
Celebrating the NHS Aneeta shared her story to encourage our local community to sign up for a free specially commissioned badge. Now our wonderful supporters wear the badge to show support and solidarity for our local NHS.