Grant policies
information about our policies surrounding costs, terms and conditions, and how we use expert advisers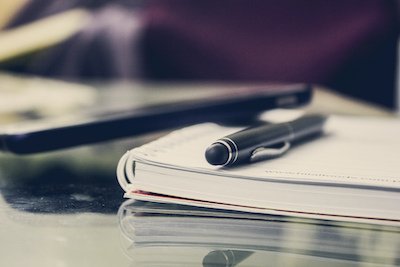 COVID-19
The current situation has thrown up immense challenges for our grant holders and those applying for funding for non-COVID related projects.
We can reassure you that project delays due to the outbreak will have no bearing on current Barts Charity funding. We will continue to support every member of our grants community as closely as possible while ensuring the utmost flexibility in how we deal with individual cases.
We are continuing to welcome new applications for both research and hospital-based initiatives.
Barts Charity's Terms and Conditions of Awards
Please see here for Barts Charity Grants' Terms and Conditions.
Barts Charity's grants cost policy
Please see here for Barts Charity cost policy for what types of cost can be requested.
Funding animal research
In some areas, research involving animals is essential to understand human health and develop new treatments. We do not take the decision to fund this research lightly and we use expert peer review to ensure that we fund only high-quality research where the use of animals is scientifically justified and there is no alternative.
We support the AMRC principles on the use of animals in research as outlined in this statement.
External peer-review and expert advisers
Barts Charity uses expert advisers – as part of the Scientific Review Panel members or written reviewers – to provide impartial, objective and transparent assessments of grant applications over £50,000 as a part of its decision-making process. Advisers are asked to agree to a Code of Conduct which outlines the Charity's expectations regarding confidentiality and the management of conflicts of interest to support the integrity and independence of this process. 
The Charity's Board of Trustees and Grants Committee are covered by a separate policy. 
Confidentiality
All documents, correspondence and meeting discussions relating to applications are strictly confidential. This information must be kept and disposed of securely and must not be disseminated to or discussed with others outside the review process. 
Expert advisers can expect that their comments will be treated in confidence by Charity staff. Grant applicants will receive anonymous versions of referees' comments.
Expert advisers should refuse any requests for information or feedback and direct these to the Charity's Grants Team. 
Conflicts of interest 
Expert advisers are asked to declare any potential conflicts of interest with any application that they are invited to review. Declarations will be assessed to ensure the interest will not, or be perceived to, affect the impartiality of the assessment. Potential conflicts include (but are not limited to): 
professional relationship with any of the applicants (e.g. active or recent collaboration, acting as a mentor, etc) or their host organisation; 
personal relationship with any of the applicants; 
financial interest in any part of the application.