Our first Hike for Health
Our very first Hike for Health took place on Sunday 1 October with lots of smiles and incredible positivity all-around. We had a total of 226 supporters signed up across the 5, 10 and 15 km routes. The event was a great success, raising over £46,000 to transform treatment for patients in our East London community.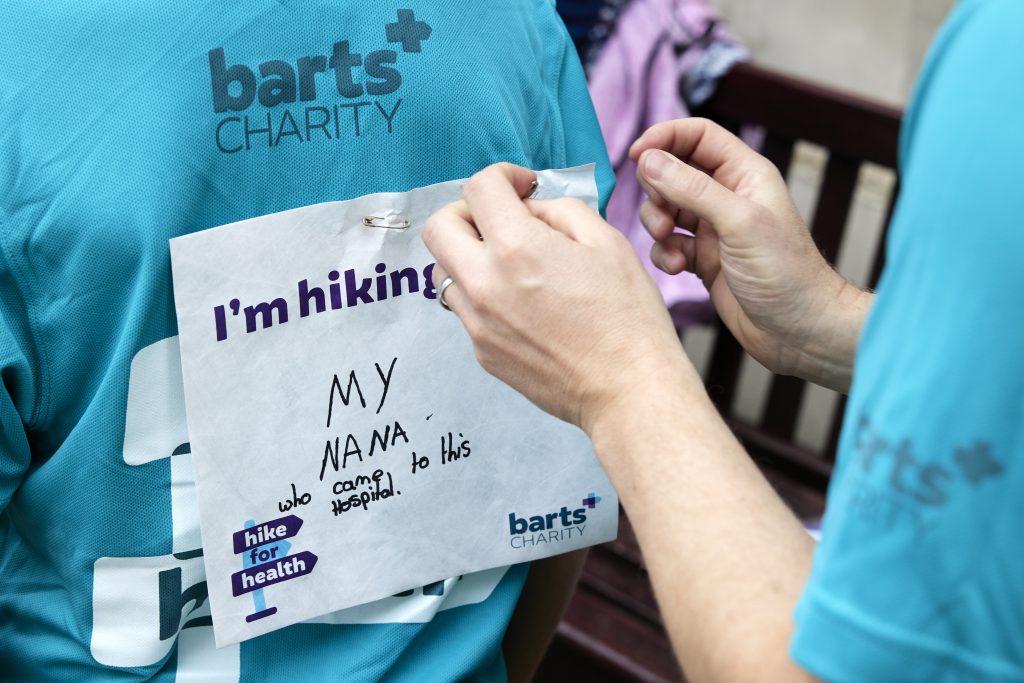 The event was the first of its kind for Barts Charity and our main goal was to bring together supporters and give them the opportunity to explore East London while raising vital funds.  
All three routes,5,10 and 15 km, encompassed the historic and newer sites of the City of London before looping back along the Thames Path, past St. Paul's Cathedral to St Bartholomew's Square where the event set off from. The further walking routes took in Limehouse Basin and Canary Wharf.  
Messages from our hikers
We had the pleasure of meeting so many walkers with their friends and family of all ages and backgrounds. It was an incredibly moving and humbling experience to find out all the reasons behind our supporters taking part in the event:
"My mum had excellent treatment from Royal London Hospital and Whipps Cross Hospital, where she passed. So, when I saw this charity walk, I got excited, and I thought I'd do it in memory of my mum."
"I'm here to support the new Breast Cancer Centre and also cancer treatment research. I am a scientist and that's why I'm here – to support Barts Health."
"My whole family is here with me today. This is really important to me, I am an Eastender, my family are Eastenders, so Barts Charity supports them. I've got a very good friend of mine who's just been diagnosed with secondary breast cancer, and the research that's needed to understand the where's and whys of treatment is just so vital. Barts Charity supports the research and treatment opportunity for patients, that's why I'm here today."
We also met a lot of your furry friends who were just as excited about the hike!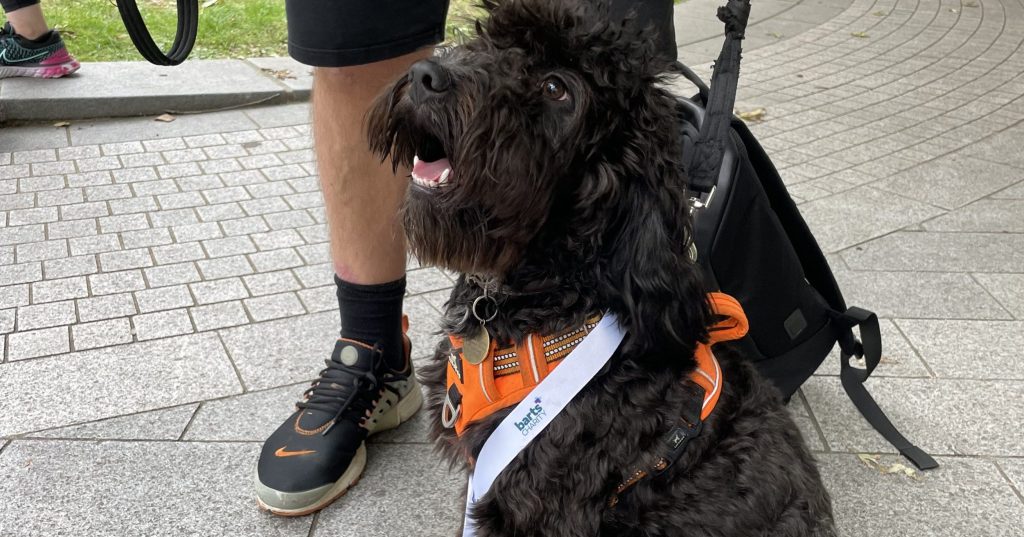 Join us next year
We want to thank each and every one of you who took part in Hike for Health – your support means we can continue to bring brilliant ideas, ground-breaking research and transformational healthcare to life in our community. We're looking forward to next year's event already.
Fill out your details below to express your interest for our 2024 event and we'll be in touch with more details.