Chester's accident
In August 2022, fundraiser and Founder & CEO of Enthuse, Chester Mojay-Sinclare suffered a near-fatal powered paragliding accident.
Due to a mechanical issue with the throttle, the propeller made contact with his arms at high speed. In the collision Chester broke both arms, severing an artery and nerve. This included a shattered elbow, broken in 14 places.
Five life-saving operations
Chester was quickly brought to The Royal London Hospital's Major Trauma Centre. Here he underwent five life-saving major operations.
This centre is one of the busiest trauma centres in the world and they partner with The Centre for Trauma Sciences that Barts Charity funded in 2012. The focus of this partnership is on innovations in trauma care. Helping more patients, like Chester, survive traumatic injury.
Four of Chester's operations saw him in surgery for between 25-30 hours. Using bone, vein, nerve and skin grafts from Chester's leg to help fix his left arm. And metal plates to rebuild both arms.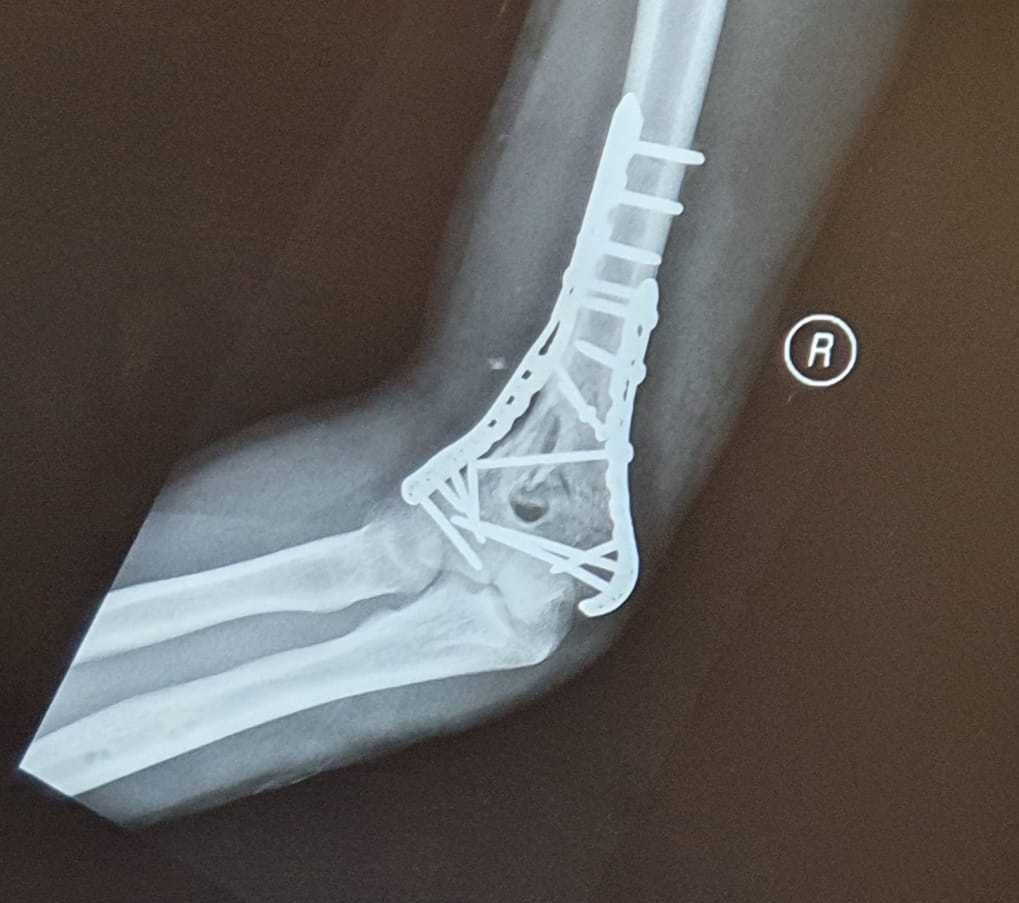 Praising the quality of care received
Reflecting on the care he received, Chester imparted that if it were not for the skills of the surgeons, he could have lost his left arm.
Chester remarked, "I think there are two sides of it really. The care in the hospital which made me as comfortable as I could be, and the skill and expertise of the surgeons. Both were amazing."
"I was very fortunate with the quality of care I had. I had both orthopaedics and plastic surgeons working together. The staff were just incredibly patient, very attentive and supportive. I was in pretty difficult circumstances as I couldn't use my arm and I wasn't able to get out of bed for the first couple of weeks."
Chester praises the work of The Royal London Hospital staff.
Fundraising roots
On his road to recovery, Chester decided to fundraise for Barts Charity. Chester wanted to give back to The Royal London Hospital nurses, doctors and surgeons who saved his life, motivated by a newfound sense of purpose. Chester revealed, "I've quit paragliding and paramotoring. I have a new story to tell, some cool scars and a long road ahead to recovery. More importantly, I have a new outlook on life. I've never felt so dependent on others as I do now, but strangely that's been a positive – I feel even more connected to the world around me as a result and am grateful to be alive."
Not to be deterred by his recovery from two broken arms, Chester decided to take on Swim Serpentine on Saturday 16 September. He's swimming two miles in the Serpentine River through Hyde Park and fundraising for us. Chester shared that given his traumatic injuries the length is a challenge but testing his abilities has helped motivate him. With a few months of training behind him, Chester has found the process healing, even helping his recovery.
"When I started the training, swimming became a good outlet. It's been quite good for physio for my right elbow and probably for my left wrist. Now I've done the regular shorter training, I'm going to start doing more long-distance work. So, I bought a triathlon swimming wetsuit and I'm going to lengthen my sessions."
Chester details how he's been training for the fundraising event.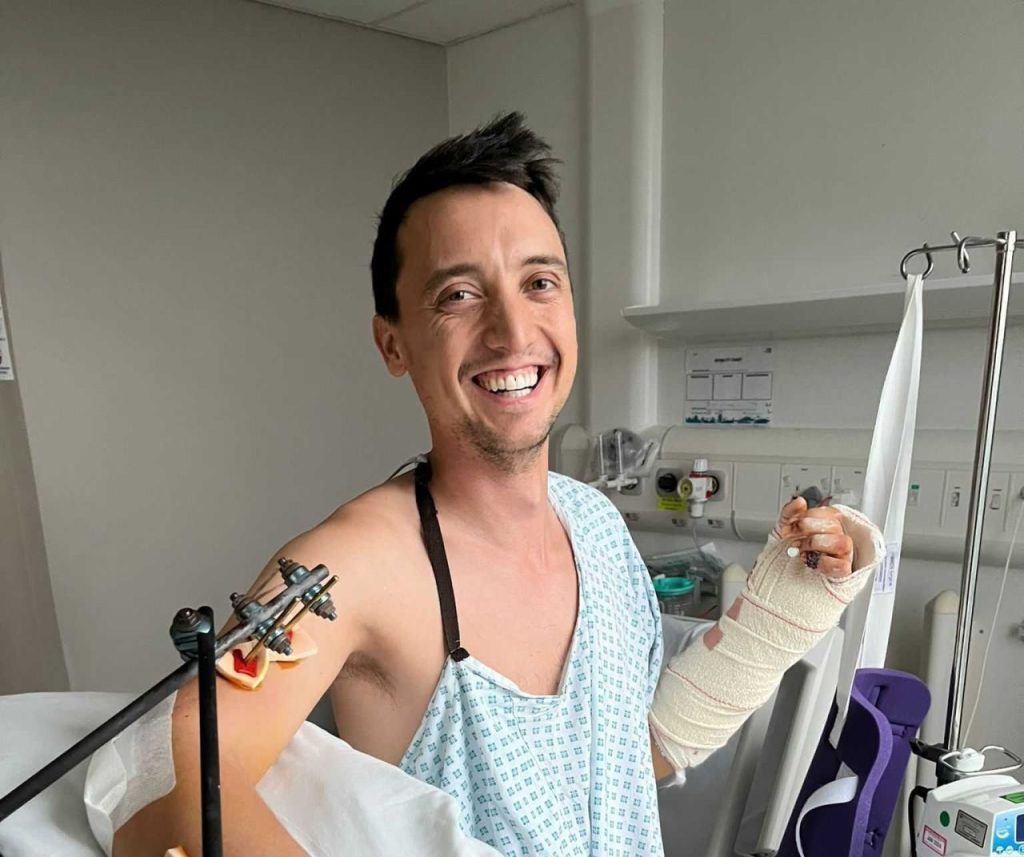 Although admittedly not a huge swimmer, Chester is certainly no stranger to fundraising. Chester is Founder & CEO of Enthuse. Enthuse is a digital donations, fundraising and event registration platform helping charities raise more for their causes. As of 2023, they are the official online fundraising partners of London Marathon Events and Great North Run. As a young street fundraiser, Chester developed his passion for the charity sector and was inspired to bring a personalised approach to online fundraising.
Sharing more on this personal approach to fundraising Chester explained, "Barts Charity's brand is front and centre of my fundraising. I've tried to highlight the amazing work of the charity so that even the people that don't give hopefully get an insight into how amazing Barts Charity is."
Thanking the NHS
After his accident, Chester felt an increased sense of gratitude for the NHS – thankful to the surgeons and staff who helped him through this difficult period. Chester divulged to us, "The NHS is truly a source of national pride and perhaps one of our best achievements as a country. This is something that I've always known, but it somehow feels different when you've experienced it firsthand. I'll never forget the few weeks when the NHS was there for me."
"Thank you to the team of nurses and healthcare workers. They really kept me going through my time in hospital. They really showed the best of humanity and it was very uplifting. I have huge gratitude for the surgeons as well. They put me back together."
Chester thanks NHS staff for their expert treatment.
We'd like to say a huge thank you to Chester for taking on this challenge and choosing to fundraise for us. His spirit and dedication are an inspiration. We wish him the best of luck on Saturday 16 September and we can't wait to hear how he gets on at the event.
Inspired to take on a challenge?
Explore