Summer holiday tips from the hospital Play Team
Six weeks off school feels like a lifetime when you're young – so The Play Team from The Royal London Hospital share their advice for keeping children entertained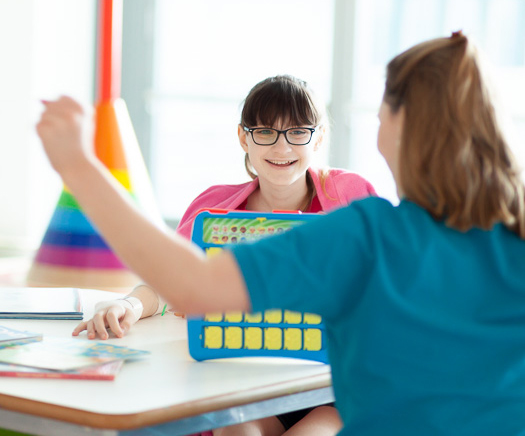 What to do when boredom sets in?
Get kids to make up their own game or imaginative play
Consider music, films, or free days out
Children and young people need help sometimes – choose a selection of toys and offer these
Children sometimes want to know you are there, either hands-on or close by. But they may want their own space and privacy
It is OK to let boredom set in sometimes – it may help to spark children's imaginations and creativity! Adults get bored too, we always find things to do
What's the best equipment to keep in a cupboard ready to use?
Our top 5 games are Dobble, water play, parks, Frustration and Hedbandz
slime making
arts and crafts
baking
water bombs
cardboard boxes
Tacpac for children with additional needs
How can I encourage children to participate?
chat to them
find time to build rapport
Encourage play around so they can see you are having fun which will encourage them to join in
Talk to them in an age-appropriate way
Find out their interests
Be a participant, join in!
Try asking what the children would like to do (finances permitted). If they give a wide range of ideas, ask them to choose their top 3
Make a compromise
Hospitals can be scary places for children, but at The Royal London Hospital, home to one of the country's busiest children's hospitals the Play Team is on hand to support young patients and their families during their stay.
Here's how your donations help the Play Team go above and beyond what the NHS can provide:
The Healing Space gives children the chance to play in a big, bright area with oversized Alice in Wonderland style furniture
Music therapy was given to children who have difficulty moving, like those in Critical Care
Eye Club helps young patients with a rare eye cancer to make friends and learn to look after their artificial eyes
Baby massage sessions were introduced to reduce stress and promote bonding
Every child who spends Christmas in hospital receives a gift to help keep the festive magic alive