The vocal coach will see you now: New singing sessions to improve patients' lung health
Regular singing sessions have been introduced at The Royal London to help patients with chronic lung disease, thanks to the fundraising efforts of Dr Anna Moore, and funding from us.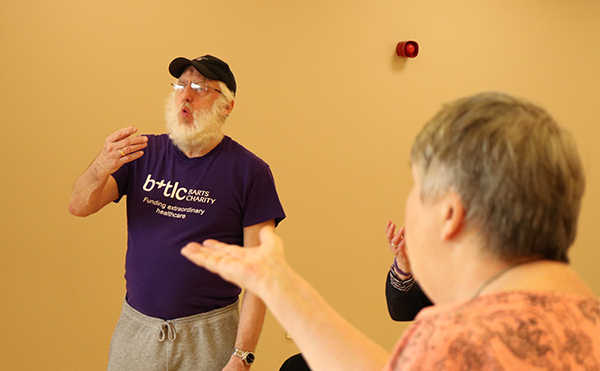 Anna is a respiratory specialist working at The Royal London and St Bartholomew's hospitals. She wanted to start a singing group as there's growing evidence of the benefits singing can have on lung health, including reducing breathlessness and improving wellbeing.
We provided initial funding for the group and this was increased with Anna's own fundraising. In August she raised over £1,000 by taking on 42-miles of the Pennine Way for a walk with a twist – singing songs related to breathing the whole time, from Bach's 'Air on a G string' to Pink Floyd's 'Breathe' (photos right).
Before the event, she said: "None of us are singing pros – more shower standard – but we love hiking and over the August bank holiday will be walking the Pennine Way while enthusiastically singing all the songs we can think of on the theme of breathing."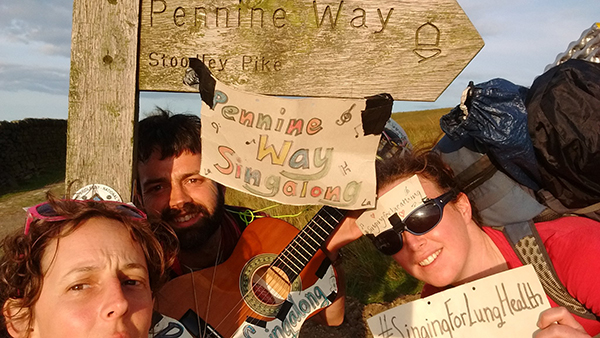 The weekly sessions, which began this week, are led by a specially trained 'Singing for Lung Health' facilitator and take place every Tuesday at 1pm. 
We want to thank Anna for her inventive fundraising efforts, and her dedication to improving the care given to those with chronic lung disease.
The photo above shows (R-L) Dr Anna Moore, the group facilitator Joanna, and advocates John and Sonia who benefited from similar classes at another hospital.