100 miles for Barts
In 2016, John was treated at St Bartholomew's Hospital for a heart problem that left him unable to run for 10 months. After receiving fantastic care from his surgeon, John was able to make a full recovery. He is now giving back to the hospital during their time of need by challenging himself to run 100 miles in 100 days.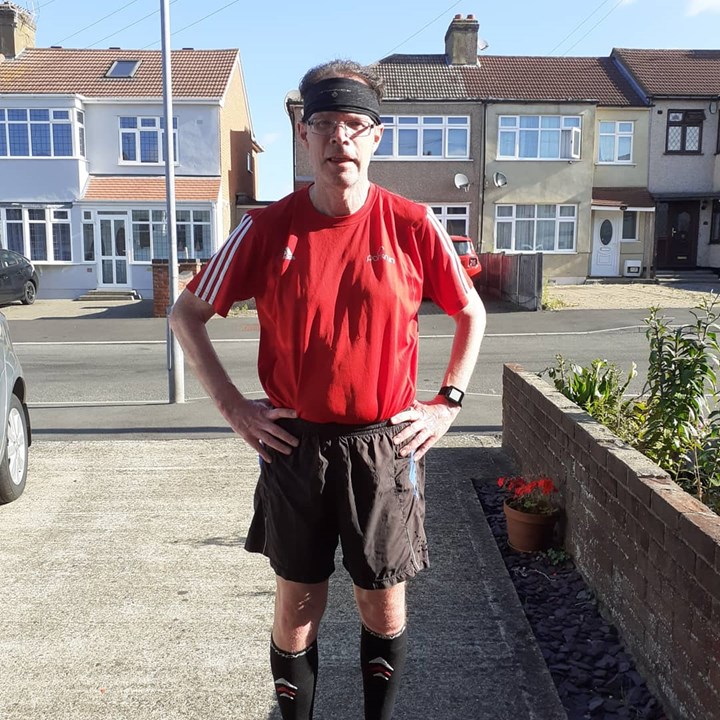 John has been living with lupus since his diagnosis in 2011. It was during one of his regular lupus check-ups, five years later, that he was alerted to a heart murmur. The murmur was investigated at St Bartholomew's Hospital, where they discovered a 50% blockage in John's heart and advised that he would need an aortic valve replacement and coronary bypass surgery.
John was taken into surgery at Barts Hospital in 2016. He was out for a day and a half, which he says was a very disorienting experience: "I remember waking up and thinking it was Monday, but my family told me it was already Tuesday evening." 
"Overall, it was a positive hospital experience," he says. "My surgeon, Mr Uppall, was excellent, as was his team. The nurses looked after me well and St Bartholomew's is a very good hospital."
The nurses looked after me well and St Bartholomew's is a very good hospital
Following the surgery John wasn't able to run – something he loves and has been doing for over 20 years. But his recovery went well, and after five days in hospital, he started getting back his fitness with daily walks. His training paid off, and within a few months he was able to get back to running again. John resolved to use this opportunity to raise money for the causes he cares about – supporting the hospital that gave him a new lease of life and helping fund lupus research and treatment.
To thank the frontline workers during the COVID-19 pandemic, John decided to take on a monumental new challenge to support Barts Health. Over the past two months, he has been running 100 miles in 100 days. He's run over 90 miles so far and has raised £500.  
Thank you John for your fantastic support!