New equipment improves rehabilitation for Newham stroke patients
Stroke patients at Newham Hospital are receiving even better physiotherapy rehabilitation thanks to a new piece of equipment we funded on Heather Ward.
The new MOTOmed physiotherapy bike, worth nearly £5000, trains patients' arms and legs, meaning they can regain independence once returning to their homes.
"The majority of natural recovery happens within the first month after a stroke, so it is very important to support patients during this critical period," says Highly Specialist Physiotherapist Asif Patel, "The more they recover here in hospital, the better their outcome will be in the community."
Asif explains that the equipment they used previously, whilst excellent in many ways, requires patients to have a certain level of capability already. Severely affected stroke patients are often not able-bodied enough to use the machines that are supposed to help them recover. Many of the bikes require patients to stand up, then lift their leg over to sit in the bike's seat. The newly purchased MOTOmed bike can be adjusted so that patients do not even have to leave their wheelchair to use it, making recovery accessible for everyone.
It's just an awesome piece of equipment... We hope to continue to work with the charity to provide more patients with a safe and sound recovery
It is also the only piece of equipment on the ward that can train arms as well as legs. Asif explains, "Generally on the acute stroke unit, physiotherapy is great at improving strength, mobility and balance in people's legs to help them get from point A to B. However improving stroke patient's arm function takes much longer and we also have less resources available to improve this, which generally leads to long-term disabilities."
Limited arm function affects so many activities of daily living. People can struggle to wash, dress, cook, eat and work. Proper rehabilitation is crucial to giving people back the independence they had before their stroke.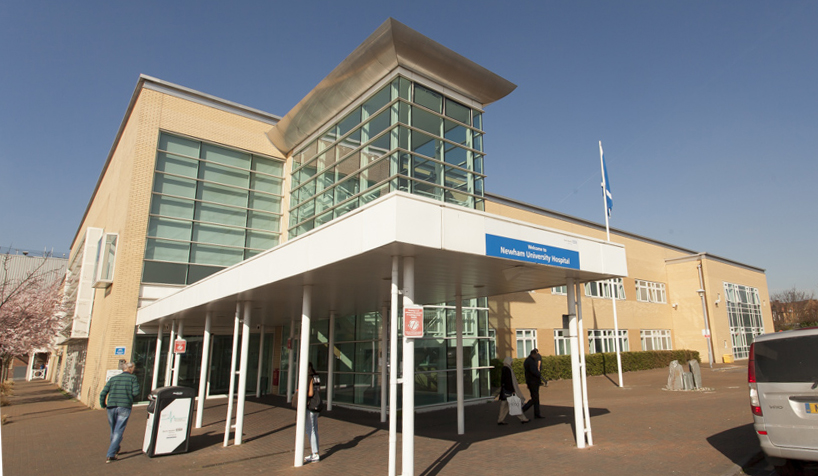 The physiotherapy bike comes with many new features to aid patients' recovery. It is set up to train both arms and legs by allowing the pedals to pivot position. Patients place their feet or arms onto the pedals and are strapped in. Physiotherapist Asif Patel tells us that their existing devices do not have these straps: "I have to physically hold the patients' feet on the pedals if they are on one of the other machines."
Patients then start to push the pedals round in circles, a repetitive undemanding movement that builds up strength and helps patients relearn limb-functioning. As the patients pedal, the machine calculates how much force each limb is applying. This is useful for physiotherapists as it shows how much progress the patient is making. The bike then uses this information to build strength in the patient's weaker arm or leg, electronically assisting its movement.
Olatilewa Banjoko, Ward Manager, is excited about the opportunities the new machine provides for patient recovery. "It's just an awesome piece of equipment," he says.
Both Physiotherapist Asif and Ward Manager Olatilewa stress how grateful they are to everyone whose donations allowed them to receive the new equipment. Olatilewa says, "Thank you for always being there, we hope to continue to work with the charity to provide more patients with a safe and sound recovery."