Barts Charity Survey Prize Draw
We're surveying our community to help improve the way we communicate and giving away six £50 John Lewis gift voucher prizes.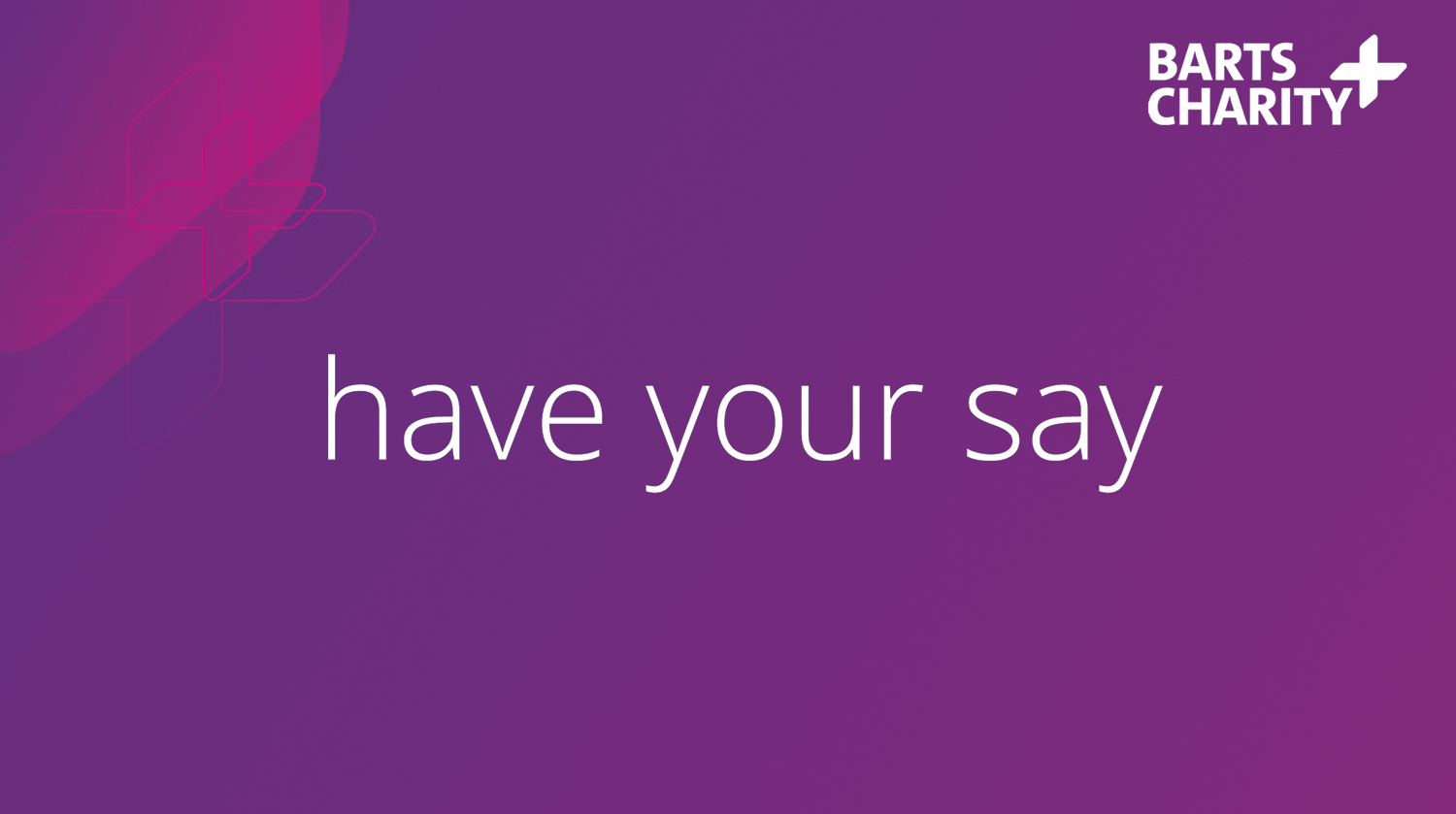 We want to hear from you.
This survey forms part of our project to improve the way we speak to staff, patients, supporters, friends, family and the local community of Barts Health NHS Trust. 
Your feedback is invaluable and this is your chance to have your say. Whether you've been involved in marathons or cycle rides for the Charity before, or you've never heard of us, we still want to hear from you.
The survey will take about 5 minutes to complete and if you decide you want to hear more about the project and the Charity after, you can opt in to hear from us at the end. 
What's more, we're giving away a £50 John Lewis gift voucher prize to six lucky individuals who complete the survey. You can see the full terms and conditions here.
We have one survey for Barts Health staff members and another survey for our supporters and the general public who do not work for Barts Health. 
To enter the prize draw, click the button below to complete the survey that best suits you.
If you have any questions about the survey, or the wider project, please get in touch with our team.
The survey will be closing on Tuesday 11th January 2022.
Thanks for all your support.