Football legend Glenn Hoddle launches fundraising campaign at St Bartholomew's Hospital
Spurs and England veteran Glenn Hoddle launched our fundraising campaign at St Bartholomew's Hospital, where he had a life-saving quadruple heart bypass. Glenn spoke about the amazing care he received and why he's supporting our charity, before meeting staff and patients at the hospital.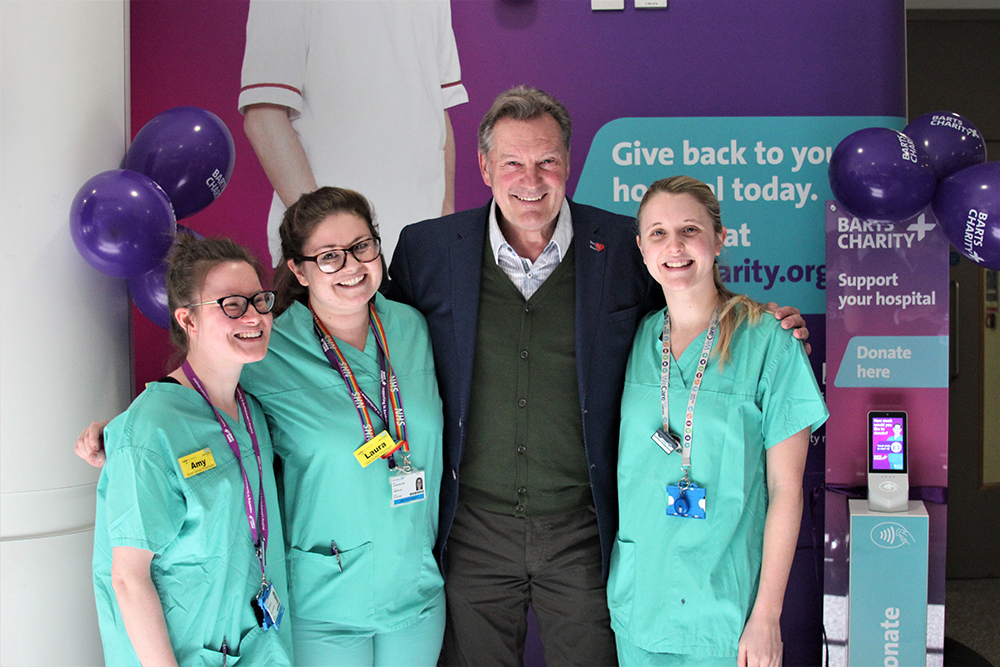 Glenn suffered a cardiac arrest and collapsed whilst filming a live TV show on BT Sport in October 2018. Following on-the-scene CPR by sound engineer Simon Daniels, Glenn was rushed to St Bartholomew's Hospital. Surgeons performed open heart surgery to improve blood flow to his heart, and Glenn remained in the hospital for a month.
Now well on his road to recovery, Glenn wants to give back to the hospital that cared for him so well by supporting the dedicated hospital charity.  
As St Bartholomew's Hospital approaches its 900th birthday, our new campaign aims to increase donations for the hospital so that it can continue to offer world-leading care into the future.
As we've done at Newham, Whipps Cross and Mile End Hospitals, we've installed huge wall vinyls featuring real Barts staff and the latest contactless donation technology to encourage patients and their families to give back to the hard-working staff.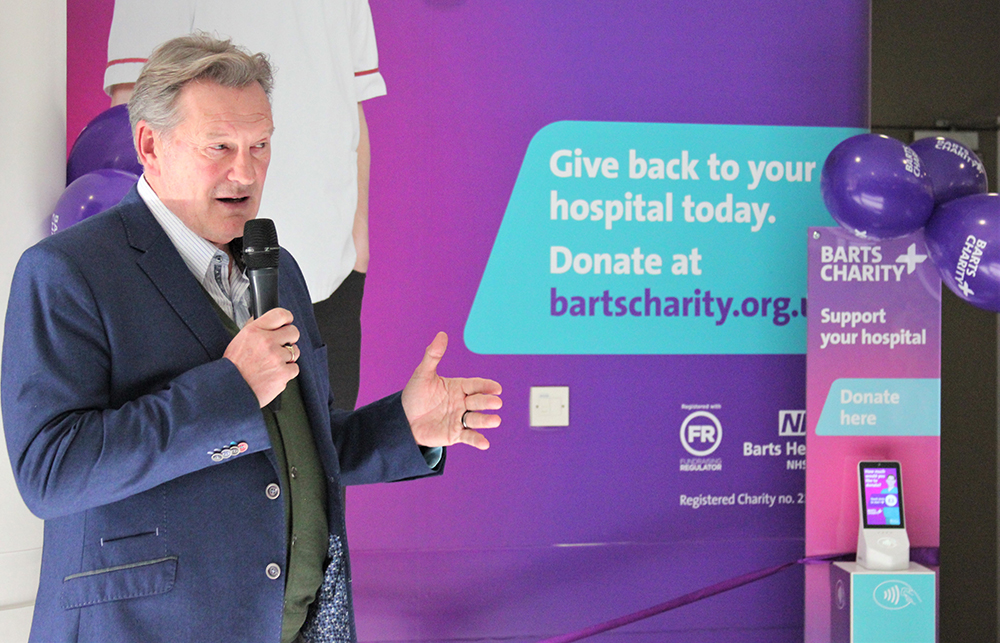 At the launch event, Glenn was a hit with staff and patients who joined us for cupcakes and the ribbon cutting. Glenn also said a few words about the care he'd received: "It's been a really uplifting day for me and it was lovely to see some faces that I recognised. It's an absolute honour to launch the Barts Charity campaign. We need to raise money and awareness to support things like Barts Heart Centre and the mind-blowing robotic operations that my surgeon Mr Edmondson was telling me about.
It's also a great opportunity to say a big thank you to St Bartholomew's Hospital. From the cleaners to the surgeons, the nurses, everyone… This place is very, very special. I'm saying that from the bottom of my heart – a really nice heart now that Mr Edmondson sorted it out for me!"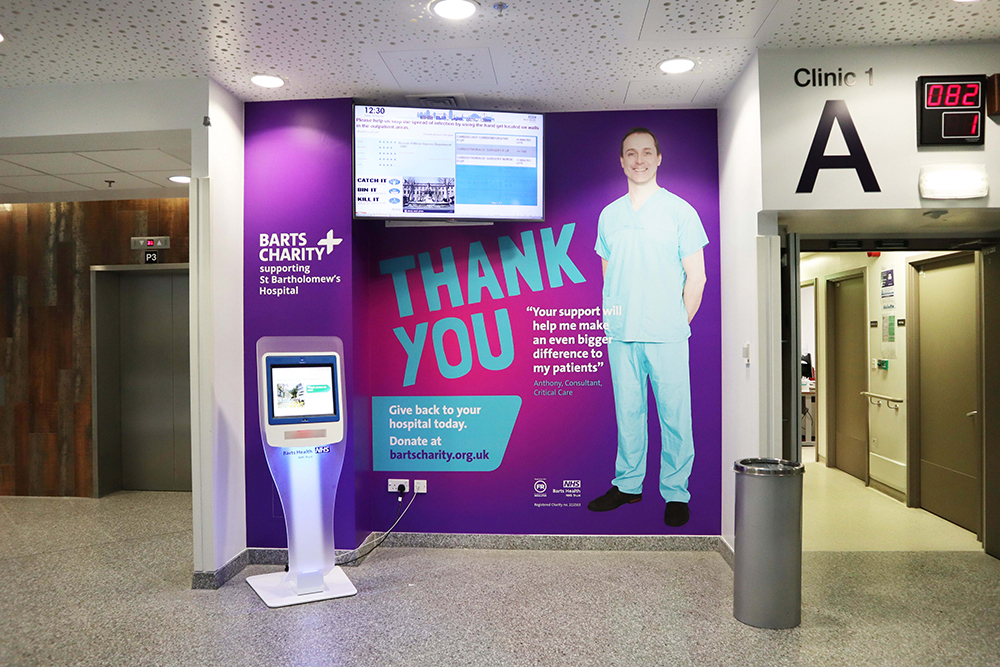 At St Bartholomew's Hospital, donations have previously been used to buy cutting edge surgical robots, life-saving heart pumps and 3D imaging equipment to give surgeons a better view of patients' hearts.
Glenn was treated at Barts Heart Centre which was established five years ago with the help of a £10m Barts Charity Grant. The Heart Centre is Europe's largest cardiovascular centre and was named as providing the best cardiac arrest survival rate in London earlier this month.