A new hope for patients with heart failure
A UK-first procedure at St Bartholomew's Hospital is giving new hope to patients like Colin with end-stage heart failure. We've funded twelve of the procedures, and the VAD team are now searching for patients who may be eligible.
Early last year, Colin was "at death's door" and barely able to walk upstairs because of his heart failure. Colin had suffered from cancer which affected his heart. He had already tried several pacemakers and unfortunately wasn't eligible for a transplant, so there were very limited treatment options to prolong his life.
Colin's consultants at St Bartholomew's Hospital suggested a pioneering treatment which has never been used as a long-term solution in the UK before. The 'Left Ventricle Assist Device' is a battery-powered heart pump that's inserted into the heart and powered by a battery pack sitting outside the body.
It had previously only been used in this country to keep patients' hearts pumping for a short period. We have given funding for 12 patients to have the procedure as a long term treatment, which is not currently available on the NHS.
Colin was the first patient in the UK to have the device used in this way. His surgery was one year ago and his recovery is going well – he's been able to see his stepson get married and even holiday in Sardinia.
Colin's stepson and his wife fundraised at their wedding and donated over £600 to say thank you. Colin says: "I am eternally grateful to Barts Charity – your charitable input to kickstart this whole process will help a lot of people who are desperately ill. I've been the lucky recipient of your generosity.
I feel so much better, I'm speaking from the bottom of my heart. I have been so lucky with the team here, they show amazing dedication and it's been a team effort. The equipment is world-class."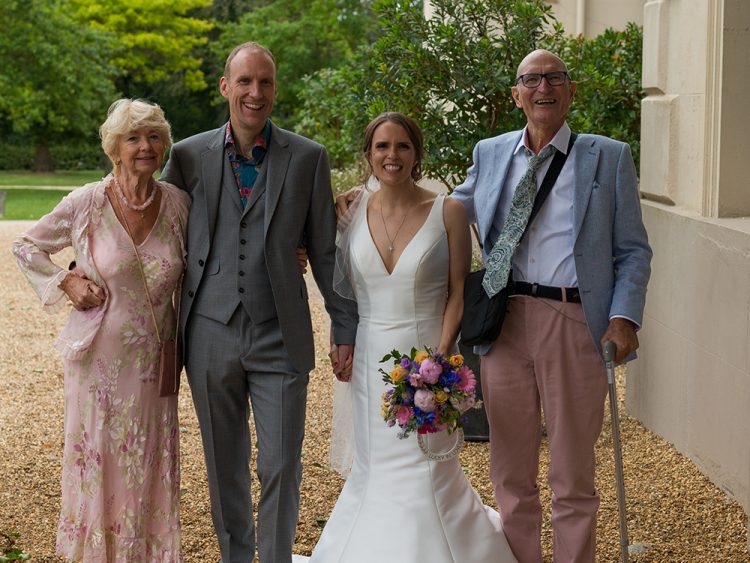 Dr Simon Woldman, Director of Barts Heart Centre at St Bartholomew's Hospital adds:
"We are delighted that Colin has done so well following his treatment and has been able to go on holiday. Our aim is to show that this procedure can be done at an acceptable cost, in carefully selected patients. We've now treated three patients and we hope for more holiday snaps!
"The funding from Barts Charity for the programme is revolutionising our patients' lives, and we are unbelievably proud of our alliance with them."
The team at St Bartholomew's Hospital are now searching for other end-stage heart failure patients who may benefit from the procedure. There are around 4,000 people in the UK living with end-stage heart failure. Patients who think they may be eligible should speak to their GP for a referral.
We gave £10.2m for Barts Heart Centre where Colin was treated and have since funded many innovative pieces of equipment at the hospital, including surgical robots and 'sat nav' lung cancer surgery. We've recently launched a major fundraising campaign, supported by football icon Glenn Hoddle, to ensure that Barts remains at the cutting edge of cardiac care and research worldwide for years to come.