Redeveloping the Women's and Neonatal Unit at Whipps Cross
Our grant of £6.8m will transform the space for women and babies at Whipps Cross, benefiting at least 5,000 local women every year
Support this work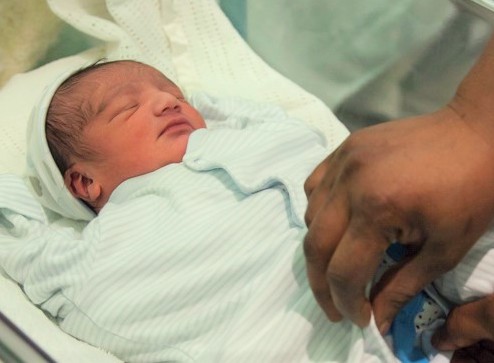 We're dedicated to
Transforming the Women's and Neonatal Unit into a modern environment for patients, supporting the high quality of care provided and providing enhanced opportunities for research.
Did you know?
Even though the CQC rates the care as good, Whipps Cross Hospital currently has a higher than average drop-out rate between a woman's first antenatal appointment and her birth date - almost a fifth choose to give birth at other London hospitals after seeing the facilities.
The difference we're making
Remodelling seven wards including the antenatal clinic and the labour ward to vastly improve the patient experience
Expanding the unit to respond to the increase in the number of births in the local area, which is expected to grow by 33,000 in the next four years
Creating better facilities for partners – and parents of babies who need special care – to stay overnight
Introducing dedicated facilities to increase the research capacity of the Barts Research Centre for Women's Health and help future generations
Building an emergency corridor to the main hospital, a journey that currently requires an ambulance
Despite the poor condition of our estate, our staff deliver fabulous care. Our CQC rating is 'good', and after the capital investment, our goal is to be rated as 'outstanding."
Funding extraordinary healthcare
When the research hub is in place, the network of clinical maternity researchers across London will be the largest in Europe.
As well as hugely improving the environment for mums and partners, the redevelopment is expected to have a big impact on staff morale and help Whipps Cross to recruit the best.
The redevelopment works are currently underway and are scheduled to be completed by autumn 2020.