Preventing degenerative brain diseases
Potentially revolutionary research into Parkinson's disease, multiple sclerosis and dementia is being undertaken at a centre created by our £1.5m grant.
Support this work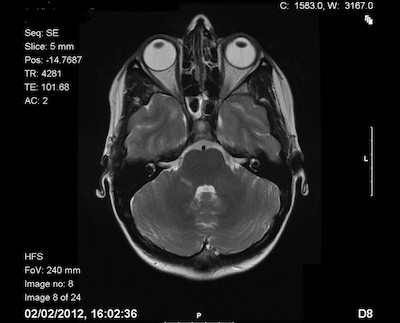 We're dedicated to
Identifying people at risk of dementia, Parkinson's Disease and multiple sclerosis, and finding new ways to prevent the diseases.  
Did you know?
Current estimates say there are around 800,000 people living with dementia in the UK. Multiple sclerosis affects approximately 100,000 people, and the number of people with Parkinson's is set to rise to 162,000 by 2020.
The difference we're making
Enabling large-scale trials to find the people most at risk and investigate whether preventative treatments work 
Facilitating research with potential global health significance, which could help hundreds of thousands of people age more healthily
Potentially easing the strain on the NHS by reducing the number of patients with degenerative neurological diseases
Researching how we can use simple treatments to stop these disorders, such as:

Can nicotine lower your risk of developing Parkinson's Disease?
Can vaccinating against the Epstein Barr Virus prevent multiple sclerosis?
Can aspirin reduce the effects of dementia?
Brain diseases such as dementia are among the greatest public health challenges of the 21st century. By spotting them early, we may be able to prevent or delay them – and help people age more healthily
Funding extraordinary healthcare
A report for Alzheimer's Research UK predicts that of people born this year, one in three will develop dementia. The socioeconomic burden of this and other major neurodegenerative diseases cannot be understated. By the time the disease presents itself, irreversible damage has already been done. Early identification of individuals at risk is therefore critical in order to prevent the worst effects of these diseases.