Offering care from the comfort of your home
Our funding is enabling staff at St Bartholomew's Hospital to trial 'remote' follow-up consultations for patients with blood cancer, so they don't have to travel to central London for their numerous appointments.
Support this work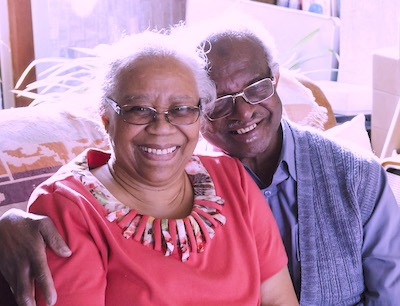 We're dedicated to
Finding innovative ways to improve the hospital experience for patients. With remote patient monitoring, patients are given the option of having their consultations over the phone or by video link.
Did you know?
With this new approach, patients are sent a questionnaire and blood test kit in the post, which can be used at their local GP surgery ahead of their remote consultation.
The difference we're making
Using technology to treat patients in a 21st Century way, saving them time, stress and inconvenience
Giving patients more options and greater control of their care 
Creating a model which has potential to be more widely adopted across the NHS 
Dr Samir Agrawal, Consultant Haematologist, on remote patient monitoring
"The scheme saves us so much time - it saves us the travelling time, sitting in traffic, going up there and waiting in the waiting rooms. You benefit because instead of travelling and waiting, you're at home, somewhere you are comfortable and relaxed
Funding extraordinary healthcare
Patients with blood cancer must undergo regular check ups – often over a period of many years – to monitor their condition. This new option, pioneered by Dr Samir Agrawal, saves patients from the hassle of travel and waiting times and has been popular with patients.