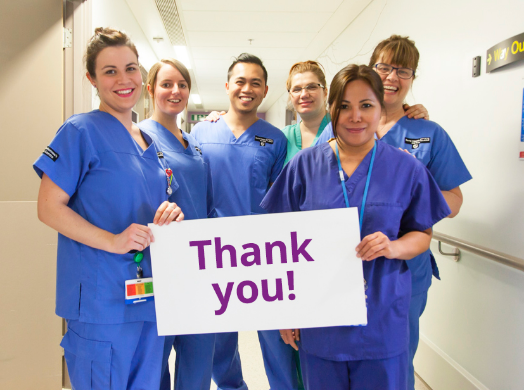 Thank you [NAME] for your kind donation of £[AMOUNT] to [DONATION_NAME]
Every day, hospital staff and researchers are striving to improve outcomes for patients, and thanks to
your kind donation, they can give even more patients access to healthcare that's extraordinary.
If you'd like to know more about how patients and staff benefit from donations like yours, check out
our news page and if you'd like to get our latest news direct to your inbox each month, you can sign up
at the bottom of this page – we'd love you to keep in touch.
From all of us, thank you once again for doing something amazing!